The coined word "J-POP" was born in 1989, which referred to a Japanese music genre with Western Pop and Rock influences. Especially, the stylish and distinctive melodies that existed in the 1980s have now been revived as "City POP" and are having an large impact on music around the world. This article features the saxophone, one of the instruments that contributed greatly to the construction of these melodies, and looks back on the history of Japanese Pop Music with some of its greatest hits.
The Turning Point of The Japanese Music in the 1960s
The Tenor Saxophone as one of the moody instruments until the 1960s
Japan in the 20th century had called songs sung by singers with lyrics the "Kayo-Kyoku(歌謡曲)" in the broadest sense. The only genres that could be clearly classified were the "Enka" or "Moody Kayo", but they had been also treated as one of them. Compared to the West, where music was divided into various genres such as Blues, Folk, Country, and Rock from early on, Japanese music had become unique and only one, which symbol is the "Moody Kayo", just meaning "Moody Popular Music"(Moody-Pops) boosted in the 1960s.
The birth of this genre was largely due to the historical background of Japan after the 2nd World War. After losing the war, Japan allowed the American Occupation Forces to stay and the Japanese hosted them with songs and dances in the towns where they stayed. These performances contained mainly Hawaiian or jazz music elements, but they had been arranged to the style that suited the scene of each town.
In the 1960s, these music forms began to share common elements: "Region", "Night", and "Love". After the American Occupation Forces retreated, these towns continued to flourish as nightlife districts, for example, Roppongi or Yokohama, because a lot of migrant workers from local regions in Japan had come in there instead of American soldiers. In this way, these distincts became social gathering places for workers and nightclub hostesses.
The Moody Pops expresses these adult places with slow tempo, minor keys, and somewhat wet lyrics and voices. Especially in these intro sections which dominated the image of songs, impactful melodies were required more strongly. As this instrumental item, the tenor saxophone was so useful along with the slide guitar.
The Beatles' arrival shook up the Classic Japanese Popular Music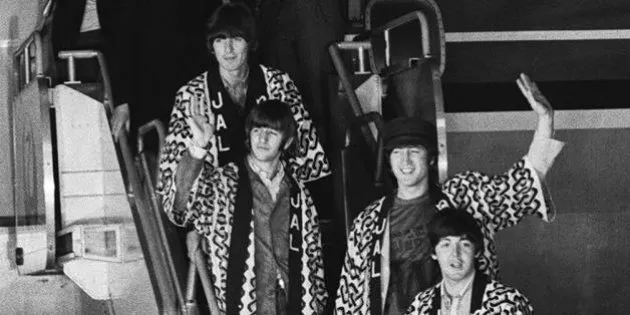 It was the Beatles that drove a wedge into this unique Japanese music trend. On June 29, 1966, they arrived at Haneda Airport on JAL Airline for the first time. The purpose of their arrival to Japan was to perform live at the Budokan, which was a sacred place for martial artists because it was built in 1964 for Judo officially adopted as one of the Tokyo Olympic Games. Hence, this event generated a lot of criticism that was desecrating the spirit of Japanese martial arts.
However, the Japanese young generation had great excitements to the Beatles regardless of this uproar. They were greatly inspired by the Beatles' novelty:
– the new band formation with guitar, bass, and drum
– the new fashion sense with their long hair, beard, and chelsea boots
– the new ideology with young and freedom
Their arrival also had a dramatic impact in making the band formation with guitar/ bass/drums common in Japan, and many young musicians began to pursue their dreams of performing live at the Budokan.
Japanese Music Expansion in the 1970s
2 Music Elements Born in the 1970s with TV Broadcasts
However, this band movement, called "Group Sounds" in Japan, faded away before the beginning of the 1970s, because the new cultures such as electric guitars or long hair were perceived as items that would make young generations so bad.
Instead of them, Japan created a new music element, the "Idol". Essentially, this means an object of "faith" or "belief", however in Japan, it means singers, actors, or actresses whose sales and incomes are dominated mainly by passionate fans who have love feelings for them.
This appearance was triggered by the TV program "Birth of Stars," which began in 1971. This program was a public audition on TV and broadcasted for 12 years on every Sunday for finding new singers or stars from the general who had won the tough qualifying rounds. Singers who debuted through this audition were collectively called Idols.
The second one was songs for animation, called "Anison". The anime culture from Japan had a large explosion in the 1970s, because of this broadcasting on TV, which has had a common feature that they have both an opening song(OP) and an ending song(ED).
In these songs, the focus was not on music, but on the idols or the anime protagonists. Therefore, their lyrics, music composition, and musical instruments were made by each professional persons to enhance them. Sometimes, some of these compositions were as massive as an orchestra including chorus.
Lupin the 3rd Made us Aware of Music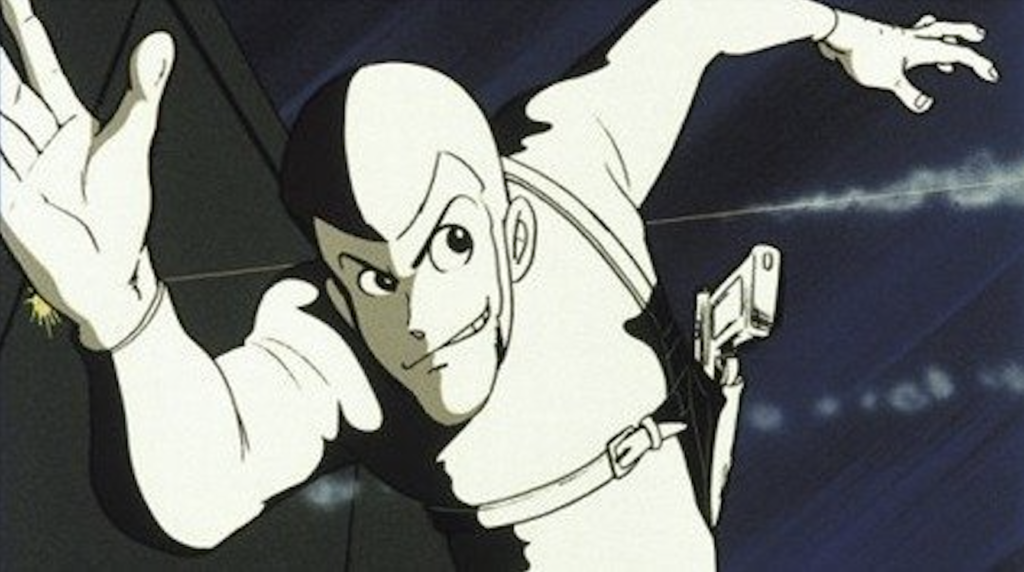 The Anime in the 1970s was basically aimed at children. However, there was one Anime work that clearly distinguished itself from this trend. That was "Lupin the 3rd".
The first feature is that this anime is a comedy with erotic elements by Monkey Punch, and the second one is the music made by Yuji Ohno. The mature coolness contained in common between the two elements has greatly stimulated young generations who are tired of anime aimed at children.
Especially, changing his profession from a jazz pianist to a composer, Yuji Ohno has made a lot of anime or film music including elements of jazz fusion or crossover in the 1970s. His masterpiece is the soundtrack of Lupin the 3rd, and "Theme from Lupin the 3rd '78" is one of the most popular songs in the Japanese anime OP genre.
This Lupin series has released a variety of works over 50 years since the beginning in 1971. Therefore, there are many soundtracks, of which this song has been the most beloved by the Japanese and has been arranged by himself and by many other musicians.
The most important feature is that this song is instrumental without lyrics and singing, which are included in general anime theme songs. Instead of them, solos by a saxophone or other wind instruments are playing an important role in this song. Many saxophone players, both professional and amateur in Japan, will hope to play the solo part of this song on their top list.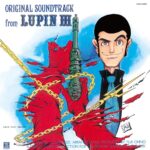 Lupin the 3rd Original Soundtrack
Media Type: CD
Label/Distributor: Nippon Colombia
Music: Yuji Ohno / You & The Explosion Band
Availability: CDJapan

Japanese Music Growth in the 1980s
The "Showa-POPs" has often heard in these days of Japan. The Showa is one of the Japanese era names "Gengo", and is the period from 25th Dec 1926 to 7th Jan 1989.
In a narrow sense, "Showa-POPs" is the Japanese pop music genre that created new music for about 10 years until 1989 when the term "J-POP" was born. Originally, this music had little global recognition, because this had been grown on an island of Japan independently and could be consumed only there. However, recent technological development has released these oriental treasures from the Japanese closed environment to the world. This symbol is the "Mayonaka no Door – Stay with me –" sung by Miki Matsubara.
There is a solo played by the saxophone on Mayonaka no Door at 3:02-.
Now, it's well-known that the trigger of this expansion was due to be covered by Rainych, but at first, this phenomenon was mysterious for the Japanese themselves, because this song was not well-known for them. These urban and unique melodies were recognized as "New Music" by people around the world. They have searched for these songs on YouTube or other music subscriptions, and, in some cases, traveled to Japan and run around record stores to unearth something new treasures.
The Japanese, especially young digital natives finding this phenomenon, have become interested in these 1980s City-POP, and finally, they notice that somehow those songs already exist in their homes as compact discs. The reason is these owners at home are their parents who had lived in the 1980s at young generation.
The definition is still vague, but we would be able to imagine that the City-POP means urban and smart Showa-POP. This genre reminds us of not only musicians such as Eiichi Otaki or Tatsuro Yamashita but also composers such as Tetsuji Hayashi, who have made so melodious music just like "Mayonaka no Door".
However, in addition to them, we should never forget one saxophonist, Jake H. Concepcion. Originally, the City-POP has always gone well with saxophone, which instrumental sound is so smart, urban, and human-like. Surprisingly, if any of the songs in the 1980s contained impressive saxophone solos, many of them were played by him. Of course, the sax solo of the Mayonaka-no-Door is him, but his most famous solo play is "Sweet Memories" sung by Seiko Matsuda.
Jake played saxophones on not only the City-POP but also a lot of Showa-POPs. She was the most influential idol and Showa-POP singer in the 1980s among young girls, who had sung her songs in karaoke, and imitated her dance and hairstyle.
Incredible Showa-POPs with Sax Solos and Riffs
In addition to Jake's saxophone, there are many incredible Showa-POPs with sax solos and riffs. Now, we will introduce 3 carefully selected songs.
#1: Hideki Saijo / Dakishimete Jitterbug – Careless Whisper – (1984)
#2: Motoharu Sano / Someday (1981)
#3: THE CHECKERS / One Night Gigolo (1988)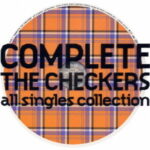 COMPLETE THE CHECKERS
Media Type: CD (2 Disks)
Label/Distributor: Pony Canyon
Availability: CDJapan