Hario is a glass manufacturer that has supported the sustainability of specialty coffee with their heatproof glass, HARIO Glass®. However, they are also ambitious in their proposals about our food and lifestyle.
In 2023, Hario launched a new glass product series utilizing their heatproof glasses' high performance. It is the "Living with Glass".
The Sustainability that HARIO Glass Designs
Glasses, made of sand, ash, and minerals, have been originally known as a recyclable material. Hario's heatproof glass, HARIO Glass®, is made from 100% natural minerals including silica sand, borax, boric acid, and alumina. Furthermore, this uses pure salts to remove bubbles from itself for the purpose of keeping it clear. In brief, this only uses pure materials without heavy metals.
These minerals and cullets, which mean recycled glass scraps,  are melted in a direct current glass melting furnace. This furnace is powered by 100% electricity and does not emit any gases that would degrade the surrounding environment. They have realized clean factories without chimneys from early on.
HARIO Glass® has great features as follows:
– Resistant to rapid temperature changes
– Enable to pass microwaves
– Difficult to transfer smell and color
– Durable against chemicals
It would not be too difficult to find the uses for these features. First, you can use these glasses as storage containers. Plastic ones have been used and loved by you for a long time. The reason is so easy because they have good cost performance and have been updated year by year to have durability for use in various stages. However, you must have noticed the limitations of those as well.
What are the limitations? There are a lot of gaps in performance and unavoidable smell and color transfers. It would be imagined that you have taken care of whether they can be used in microwave and dishwasher machines and even given up on smell and color transfers and finally, you had to purchase new ones repeatedly and be occupied largely by them in your kitchen storage.
This product with HARIO Glass would solve these issues at once and increase their utilization.
Making Foods Look Beautiful
In addition, another feature of HARIO Glass can give you one more use and benefit. This feature is transparency. HARIO Glass® is thin but strong and has high clear transparency, which makes it possible to show the foods and drinks in their glass containers from any angle. This fact can elevate the container to tableware. Glass containers with clear transparency can make food and drinks inside them look beautiful, and glass containers with beautiful food inside can make themselves a product with design features.
Furthermore, this transparency can create another new benefit, which makes it easy to manage your stored ingredients or food. If using plastic or metal containers, their insiders are difficult to check from outside, so you have to do a few processes such as selecting and taking out the container from the refrigerator, opening the lid, and serving on other plates. When wasting processes are added, we want to omit them. Often, have you ever left expired food in them and left it unattended?
However, using these glass products as a container, all you need to do is take them out from the refrigerator and place them directly on the table. This glass product is a container that is easy to check inside and a well-designed tableware.
#1: Glass Bowl("Donburi"-Bachi)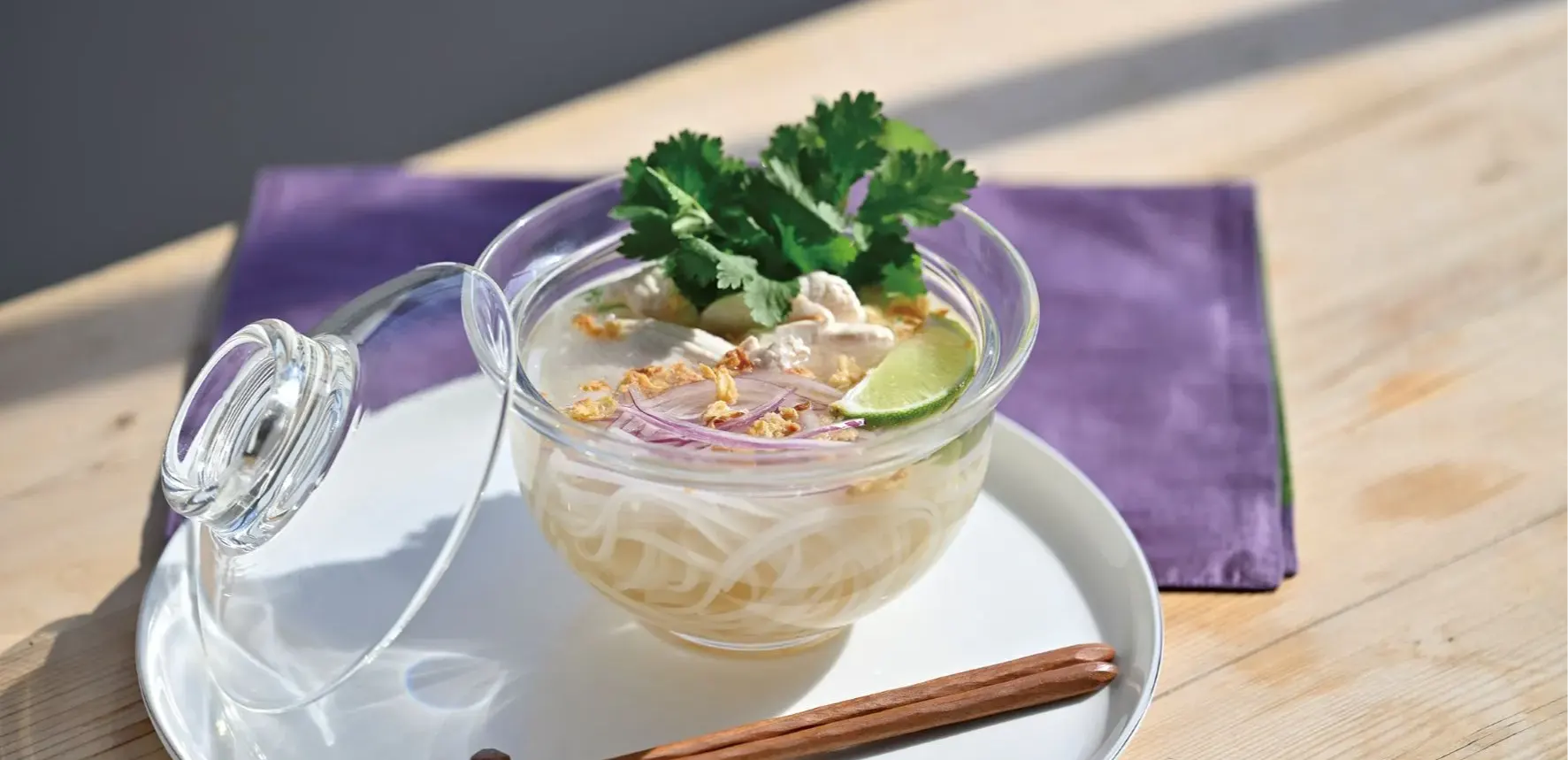 Do you know that Japan has a food culture called "Donburi"? This is one of the Japanese cooking styles in which rice and side dishes are served in a single bowl. Since ancient times, the Japanese upper class had a basic eating style in which the staple food, rice, and side dishes were served separately, and each side dish was brought to the mouth one chopstick at a time.
However, as Edo townspeople's culture developed, the food culture of short-tempered and busy Edo-Craftsmen spread. Their basic eating style was rice topped with side dishes, called "Bukkake-Meshi". Now, this style is called "Donburi", which is one of the general eating styles and has a lot of dishes including "Gyu-Don" topped with baked beef, "Ten-Don" with Tempura, and "Kaisen-Don" with raw fish.
Normally, bowls for them are made of ceramic or porcelain, but HARIO tried to make them of glass. This glass bowl can be used as a Donburi bowl of course, and also, can be used as a cooking container, such as for steaming food in the microwave, and as a storage container. In other words, this bowl has the feature of taking care of all the important cooking processes: making, serving, and storing.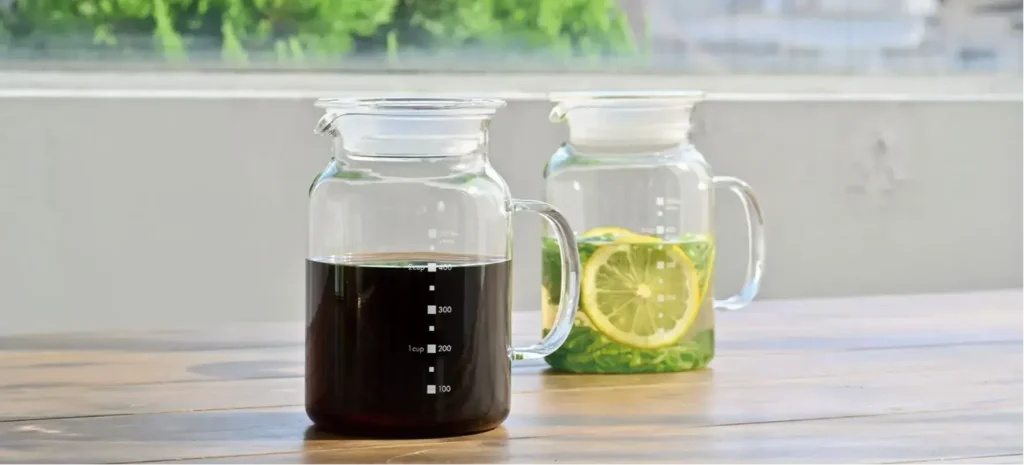 The seasonings are one of the most important elements in determining the flavor of dishes. It takes a lot of time you mix them to suit the dish or your favorite every you cook. However, most people would do that while seeing cooking books. Don't you think it is better that you can get out your seasonings from your storage whenever you need them?
This sauce pot can be a powerful partner in your cooking. First, this pot has a scale, which enables you to mix seasonings more accurately than ever before. Second, the pot has a transparent material and a wide frontage, which enable you to mix seasonings and wash this after use more easily than ever before.
Finally, the pot has a spout and a handle that allows the inner seasonings to be served with the lid on, which enable you to do seasoning during cooking more stressless than ever before.
#3: Glass Storage Jar for Hand Work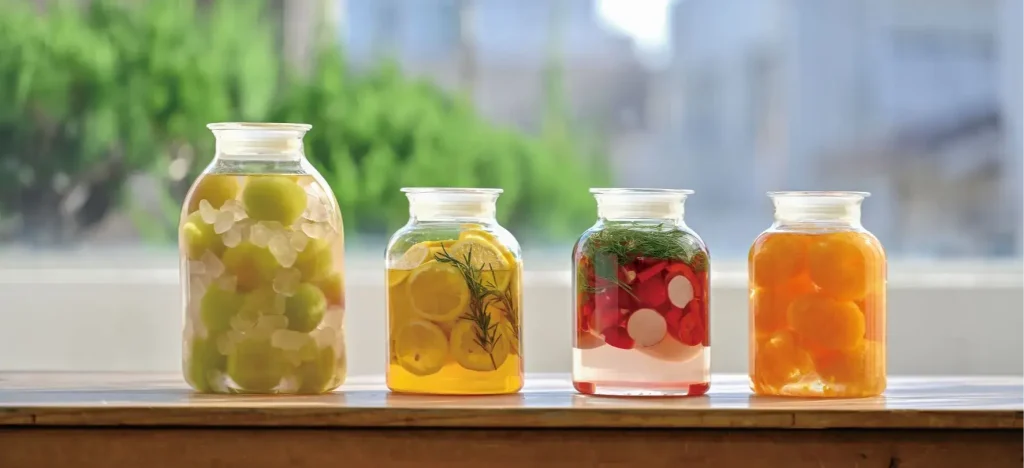 This glass storage has two types: 1000 ml and 2000 ml, which have both high sealing structures. These features enable you to store various foods, such as syrups made from fruits, cereals, rice, or groceries. Furthermore, these glass jars storing food can be placed in your kitchen or living room as a beautiful display.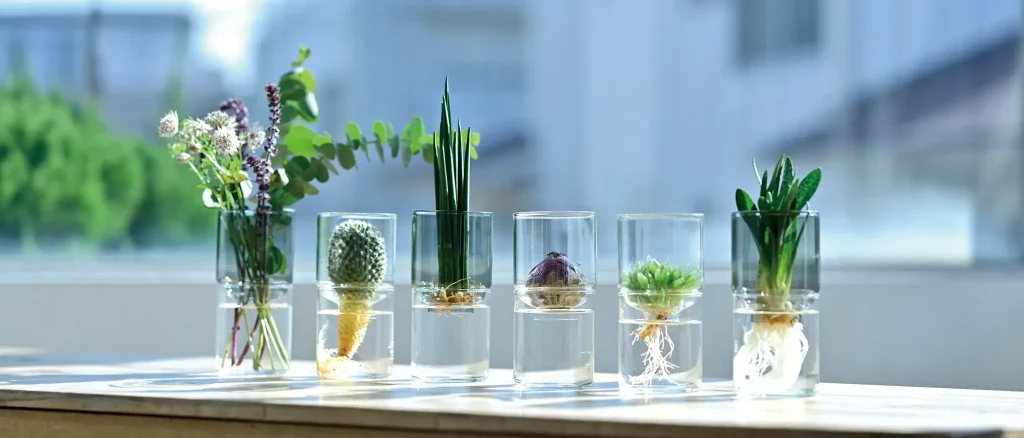 This glass vase has two layers. The role of the upper layer is to have flowers, and the lower one to have water. Anyone who usually decorates with flowers will notice how useful this two-layered structure is. Because using one layer vase, you have to hold the flowers in your hand while changing the water.
This glass vase is also attractive because of the availability in two different colors, clear and gray.