Tokyo is the capital and gateway to Japan and voted "the best city in the world" (Conde Nast Traveler, 2021). It is a very multifaceted and attractive city, possessing a historic downtown that has existed since the Edo period, traditional performing arts, and Japanese food, while also experiencing advanced technology and pop cultures such as anime and manga. Hence, many songs about Tokyo have been born in "J-POP".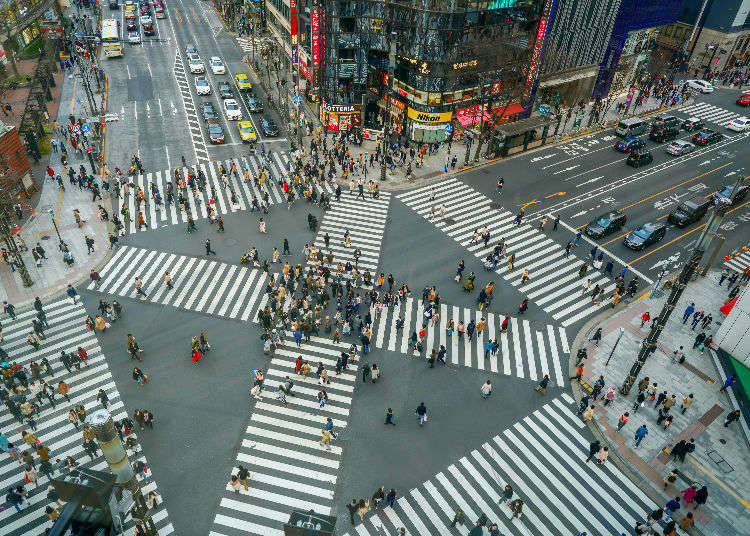 Vaundy is one of the most popular musicians among young people in Japan now. In addition to his own musical talent, his excellent analytical skills and marketing helped him to establish himself at a young age as a university student.
He was not bound by precedent and created everything from the music to the video production all by himself, and his first major work is this TOKYO FLASH. He says that this song in particular was targeted for on-air on the famous radio station J-WAVE.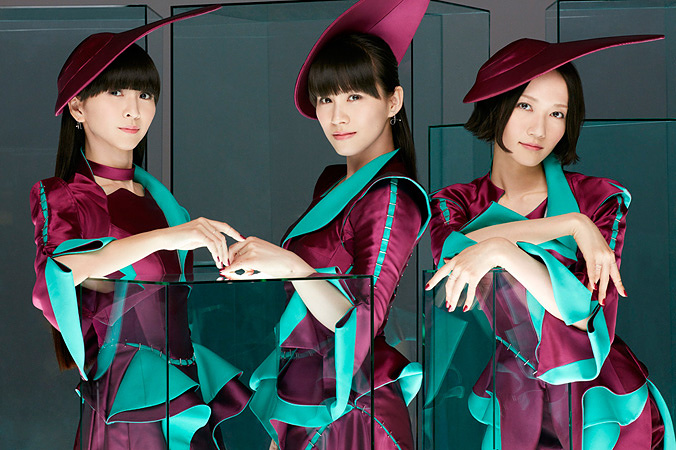 Perfume is a techno-pop unit formed in 2000 by A-chan, Kashiyuka, and Nocchi. Most of the songs are produced by Yasutaka Nakata and the dances are choreographed by MIKIKO of ELEVENPLAY, who make their advanced and high-quality performances possible.
Although they are very well recognized in Japan, they are also highly acclaimed abroad and were the first Japanese women to perform at the Coachella Festival 2019, an outdoor festival in the U.S.
This song represents a girl who aims to fulfill her dreams in the big city of Tokyo. The jacket photo above shows a row of transparent boxes of different heights and widths, which is an image of the buildings that line Tokyo and represents that they are also "Tokyo Girls".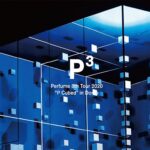 Perfume 8th Tour 2020 "P Cubed"
Media Type: Blu-Ray
Label/Distributor: UNIVERSAL MUSIC
Availability: CDJapan

HARAJUKU IYAHOI / Kyary Pamyu Pamyu
Kyary Pamyu Pamyu participated in Coachella Festival 2022 after a three-year absence, and she was given the task of closing GOBI STAGE. Like Perfume, she is also produced by Yasutaka Nakata.
"Harajuku" in the title is a section of Tokyo's Shibuya ward and the birthplace of fashion and pop culture, which spread the word "Kawaii" around the world. Recently, Harajuku sweets have become popular on social networks. And as its Harajuku icon, she has a huge influence on the young generation.
This song has an oriental, slightly sad melody, but the EDM makes it a very danceable number. And the most distinctive feature of the song is its music video. Perhaps because the rhythm of this song is in the style of Russian folk songs, her costume is in ice blue and silver, reminiscent of snow country. And the backing dancers with big ribbons are also Kyary herself, with several Kyarys synchronising in a Cossack-style dance.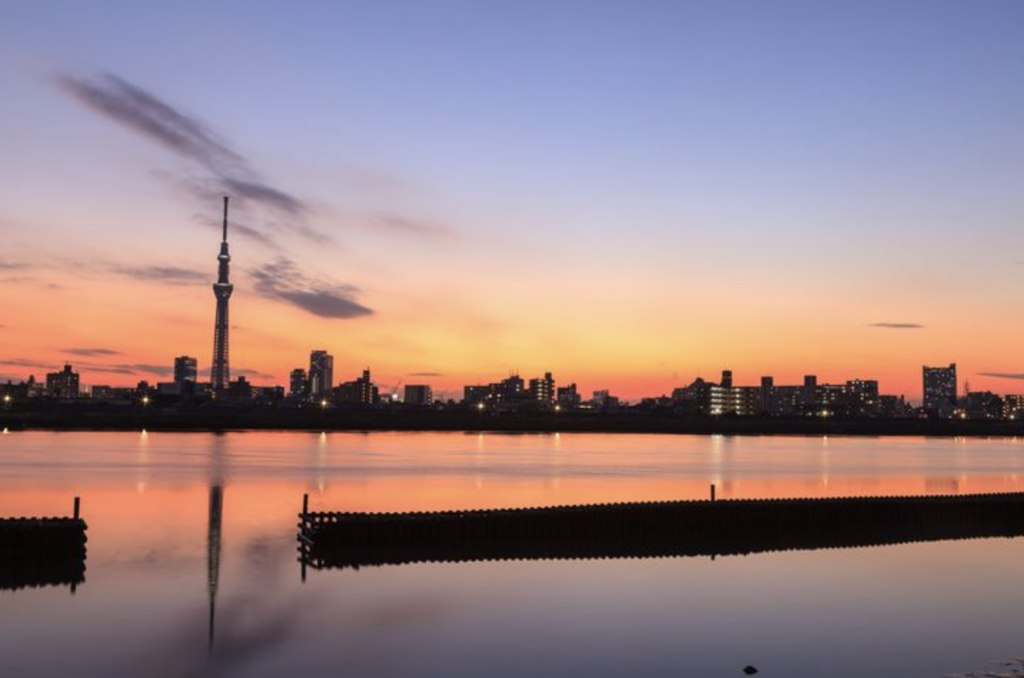 As is the case everywhere, young people living in rural areas yearn for and dream of success in the big city. This song is about how YUI herself at 17 felt on the day she left Fukuoka for Tokyo to prepare for her debut as a singer. She went on to have success and produced well-known songs such as 'CHE.R.RY'.
But this song is a hidden masterpiece, with its wistful melody revealing her strong hopes of becoming a singer in Tokyo and the anxiety of going to an unknown town.
TOKYO DAYS / Noriyuki Makihara
Noriyuki Makihara has been present on the J-POP scene for more than 30 years since his debut in 1990. The appeal of his music is that his lyrics have a strong message, but his generous voice and gentle melodies can make listeners feel warm.
This song's theme is about daily life in Tokyo. However, we can assume that this protagonist lives alone, and the lyrics and melody delicately express his state of mind as he strives to live peacefully in the big city of Tokyo.
His exquisite melodies, descriptions of scenes, and psychology give listeners the feeling that the song is about them and draw them into the world at once.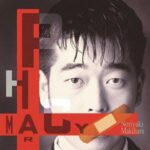 Noriyuki Makihara: Pharmacy
The theme of this song is "Support" for all people living in the city of Tokyo. This is so classic, but the lyrics, which casually describe the difficulties and bitterness of work, the melody, which is classically lyrical, and the chic arrangement based on piano and strings, make this a masterpiece that will strike a chord with adult listeners.
At the center of these is the breathy voice of Aoi Teshima, also known as the voice of "Angel". She has loved singing film songs since her childhood, particularly "The Rose" which is a sad ballad about the destructive story of Janis Joplin, by Bette Midler.
She also began to participate in various live events as an amateur singer when she was over 15 years old. The sound of her singing this song happened to reach the ears of Studio Ghibli's Goro Miyazaki, who liked her singing voice so much that he chose her to voice the main character Therru in his first film, "Tales from Earthsea". She made her debut as a singer with the theme song "Therru's Song".
Her voice is breathy, but easy to hear and beautiful in all range of sound. She sings without much vocal cord noise, so her voice contains a very high overtone component. Her falsetto, especially in the high tone range, is clean and clear and has no boundary with her natural voice.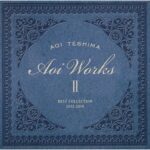 Aoi Teshima: Aoi Works 2
Media Type: CD
Label: Victor Entertainment
Availability: CDJapan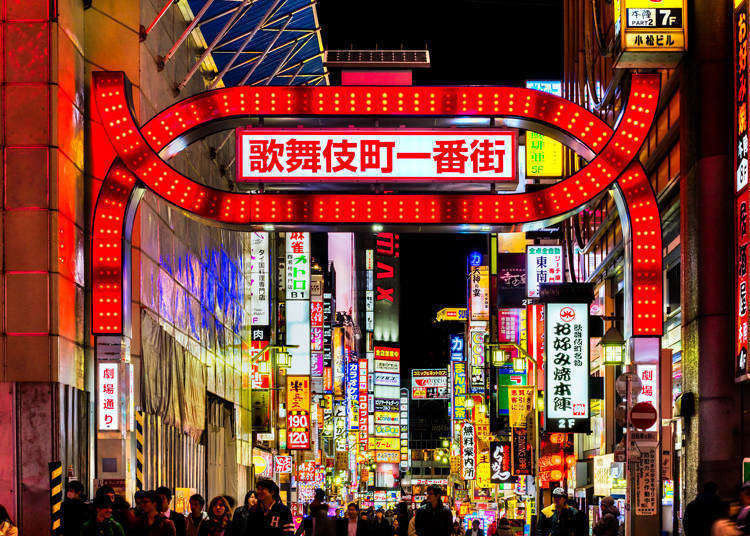 ROPPONGI JUNJO-HA / Yoko Oginome
The English translation of this title is "Roppongi's naive clique". Roppongi is one of the most famous nightlife districts in Tokyo. After world war Ⅱ, US military-related facilities were built in Roppongi and a lot of nightclubs for the US military began to sprout. This was the beginning of the history of Roppongi as a nightlife distinct.
In the 1960s, fashionable entertainers and cultural figures began to congregate here, and in the 1970s, young people gathered at the discos that began to increase in number. This trend is the foundation of today's Roppongi. In the 1980s, Roppongi became popularized, which attracted not only women accustomed to the nightlife, but also unfamiliar and naive girls to itself.
This song in the motif of such girls was released in 1986 arranging to dance music base on Eurobeat. Yoko Oginome pioneered new dance music despite being an idol singer. In particular, "Eat You Up", released in 1985, is still played a lot today, capitalising on the recent dance craze.
Queen of Kabuki-Cho / Sheena Ringo
Kabukicho is even more famous as a nightlife district than Roppongi, especially in recent years when it has been visited by many foreign tourists. More than 30% of them choose Shinjuku as a place to stay and more than 50% visit the Shinjuku neighborhoods. Perhaps it is the dubious neon lights of Kabukicho, the town that never sleeps, that attract many foreign visitors.
"Queen of Kabuki-Cho" was released in 1998 by Sheena Ringo, who is said to have created this song in only 30 minutes. This lyrics include a part where the protagonist recalls her past and how she became the Queen of Kabukicho.
She leaves her grandmother on a summer day and heads for Tokyo alone. Her destination is Kabukicho, Shinjuku, where her mother works as the queen of the night. She spent her childhood with her mother watching the neon lights of Kabukicho and then became fascinated by the city. However, when she was 15, her mother left home with a man of her guests. She hates her mother, but she lives her life as the Queen of Kabukicho, just like her.
First of all, Sheena has great surprise that she created this song as a fiction at the age of 19, and she sings it theatrically with her slightly husky voice, which probably makes the song more dramatic.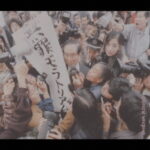 Sheena Ringo: Muzai moratorium
Media Type: CD
Label: UNIVERSAL MUSIC
Availability: CDJapan