"Gamaguchi" is a general term for a bag with a mouthpiece, which resembles the mouth(Guchi) of a frog (Gama).
It seems to have originated in the 19th century when a merchant for the Japanese government brought back Gamaguchi, which were popular in France. At first, it seems to have been a luxury item, but it gradually spread to the general public, especially in the latter half of the 20th century, when it exploded as a coin wallet.
Today, although the number of people using Gamaguchi as a wallet has decreased, its ease of use and fashionability have led to its reappraisal as a traditional craft, and it is widely used not only as a wallet but also as a bag and backpack.
Akira Minagawa's Original Brand that pursues Long Sustainable Value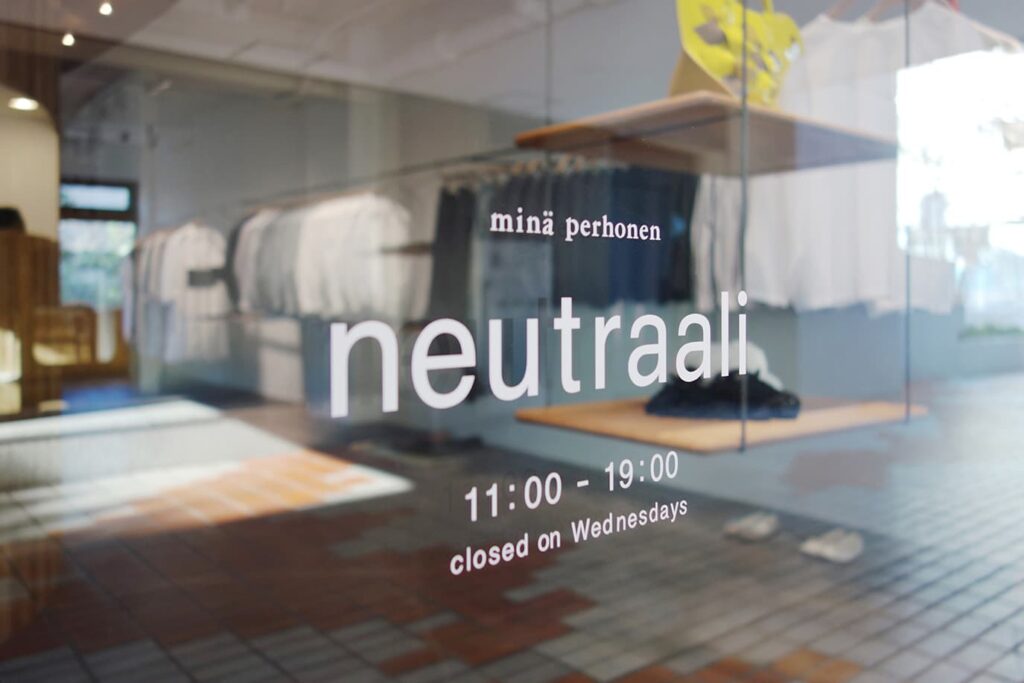 minä perhonen is a brand launched by Akira Minagawa in 1995. The name means "my butterfly" in Finnish.
They design fashion from scratch, based on the concept of "starting from the fabric to make clothes," rather than starting from the form, and has recently expanded its activities to include tableware and interior fabric design.
In general, fashion brands release and sell new items in the spring and fall of each year. Therefore, at the end of each season, a reduced sale is held, and the products tend to be consumed in a short period of time.
One of the main features that differentiates minä perhonen from other brands is probably the fact that they continue to make clothes with the same motif for years. Rather than creating trends that change rapidly, the company releases pieces that continue to be loved as standards.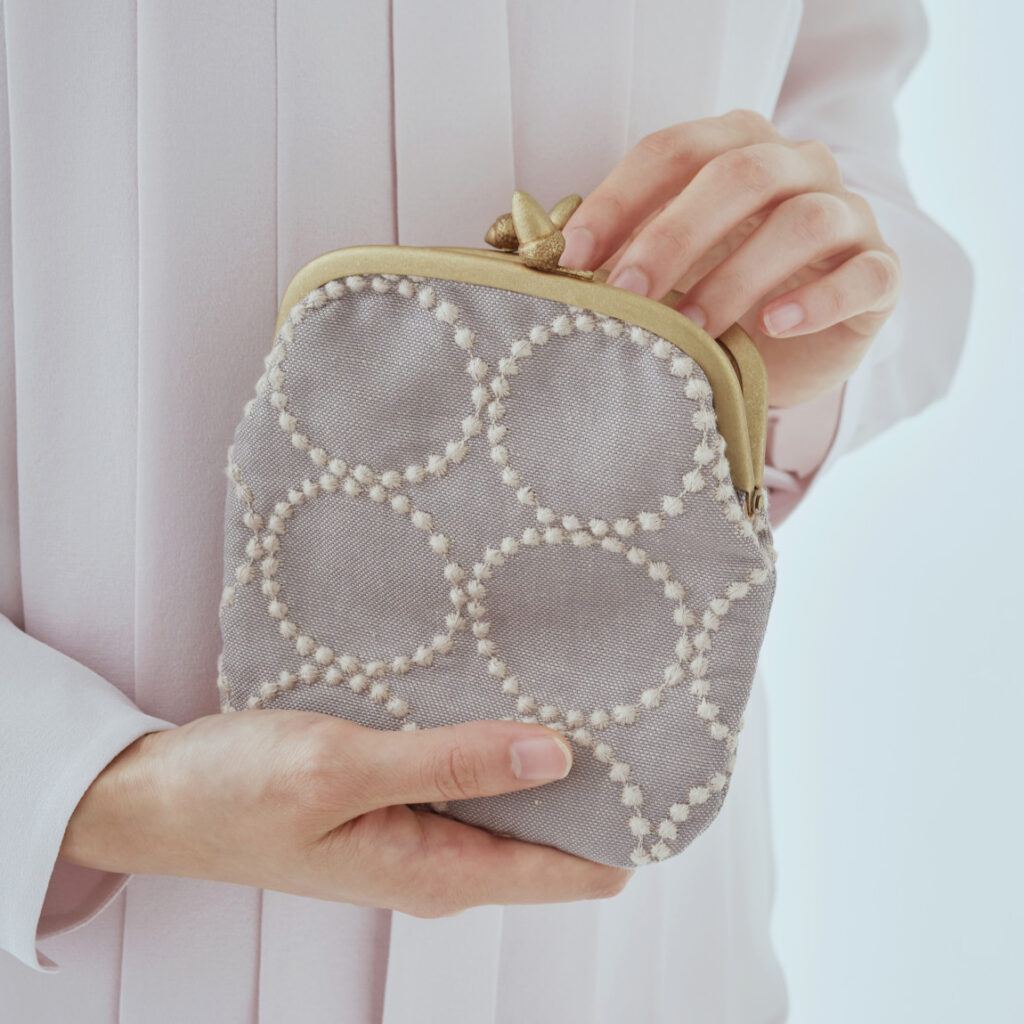 Fabric textiles are at the heart of minä perhonen's designs, which are playful, timeless, and very approachable.
The Tambourine shown in this photo was released in 2000, and is one of the most popular textiles of all time. It is widely used not only as a purse, but also as a fabric design for clothing and other products.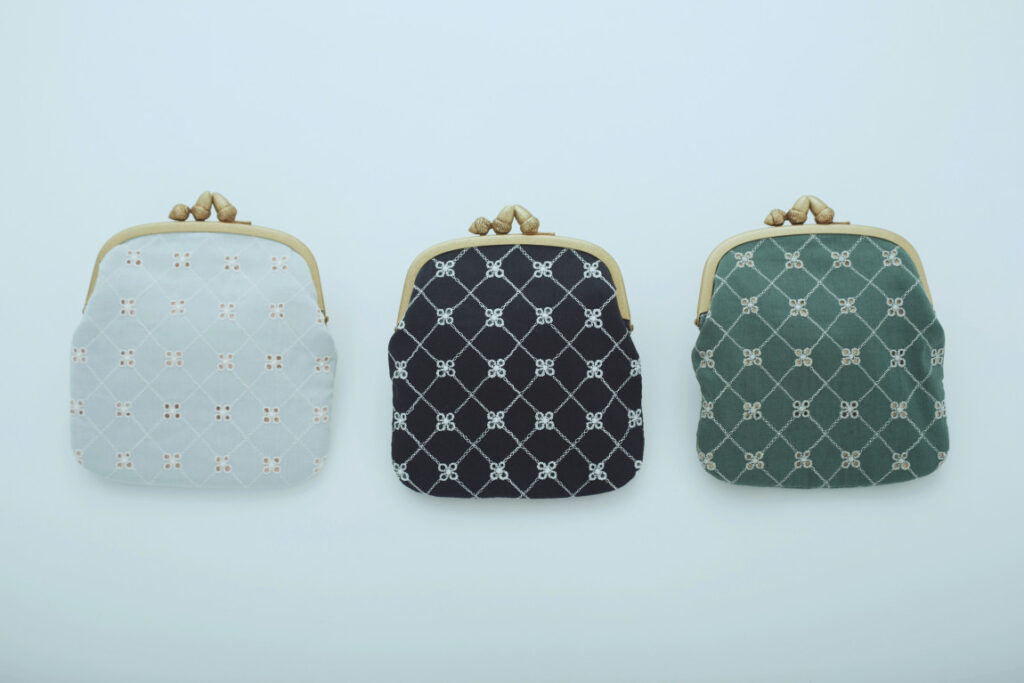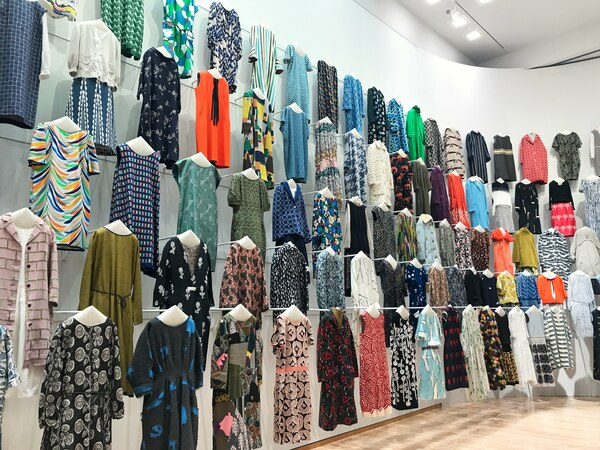 European Brands with vivid colors and cuteness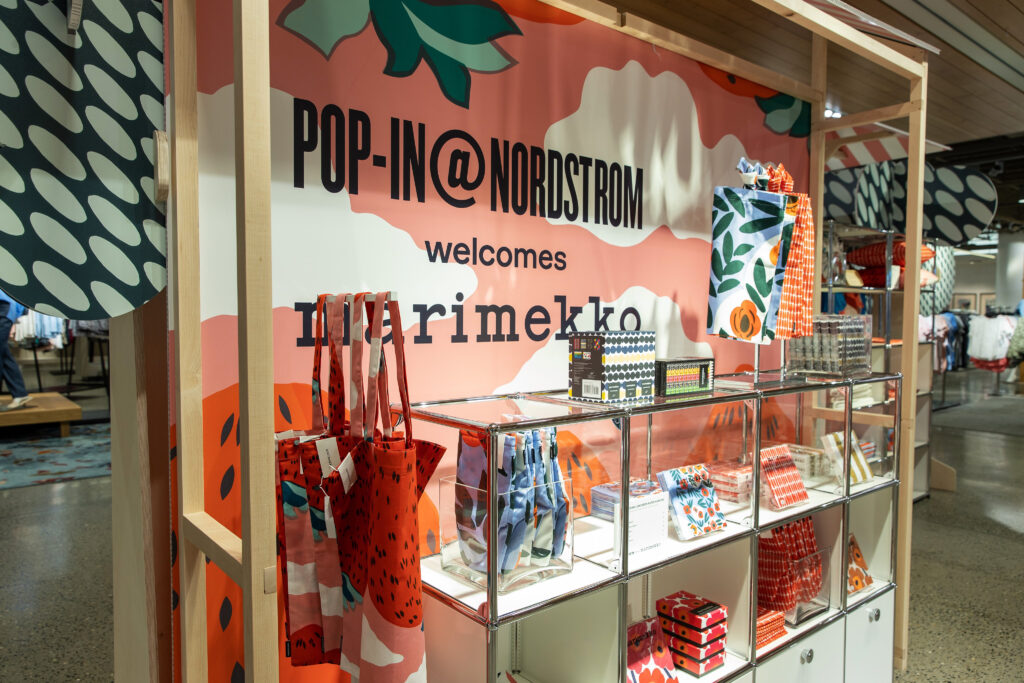 Marimekko is a Finnish design house that is loved around the world for its creative prints and colors.
Founded in 1951, the company is now involved in many businesses, including tablecloths, kitchen items, and architecture, not to mention fashion items.
Their visionary, colorful and innovative designs have attracted the attention of various people, from young girls to the celebrity generation, and are now sold in 40 countries around the world.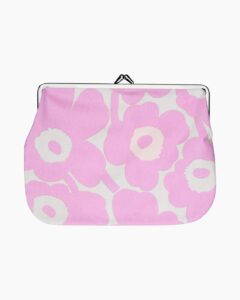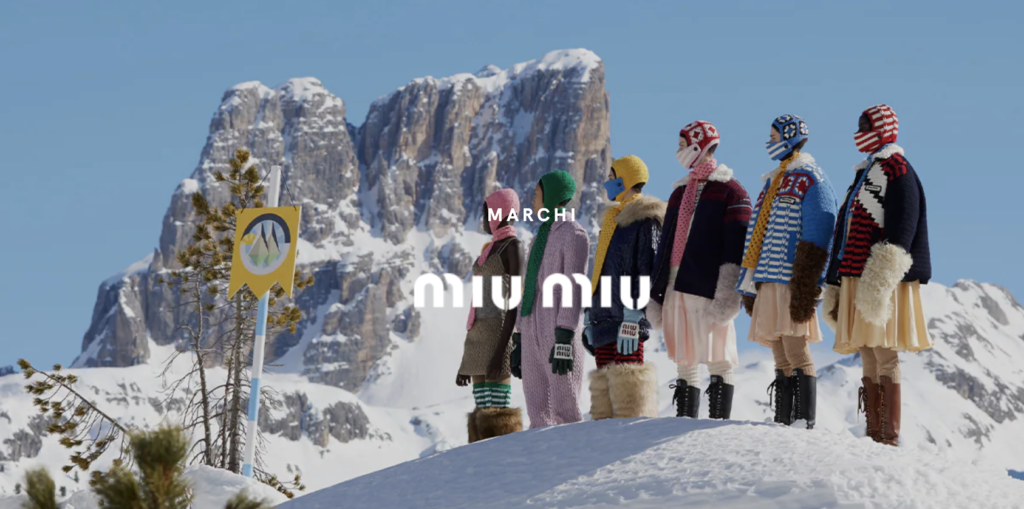 miu miu is a brand founded by Miuccia Prada in 1993 as a second line of Prada. The cute brand name was taken from Miuccia's nickname." The concept of the brand is "BAD GIRL = naughty girl," and it sells many items with girlish colors and fluffy silhouettes.
If Prada's products are for independent adults, miu miu is for young women who yearn to be adults and grow taller.
Japanese Brands with Originality and History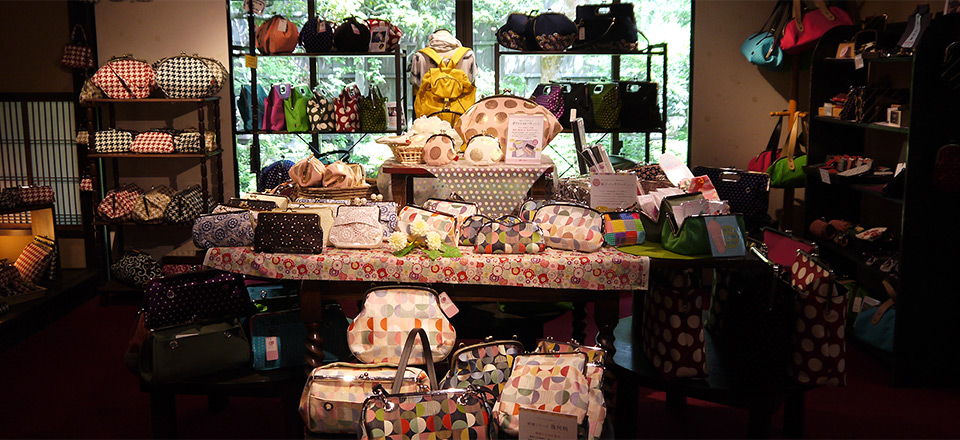 AYANOKOJI is a unique brand that only sells "Gamaguchi". While reviewing the techniques and materials that have been lost with the passage of time, they pursue designs that are not only easy to use but also suit modern lifestyles.
AYANOKOJI is a company that is strongly concerned with the quality of "Made in Japan" above all else. The cloth used for our products is Takashima Hanpu, which is durable and long-lasting. The Hanpu is dyed entirely by hand.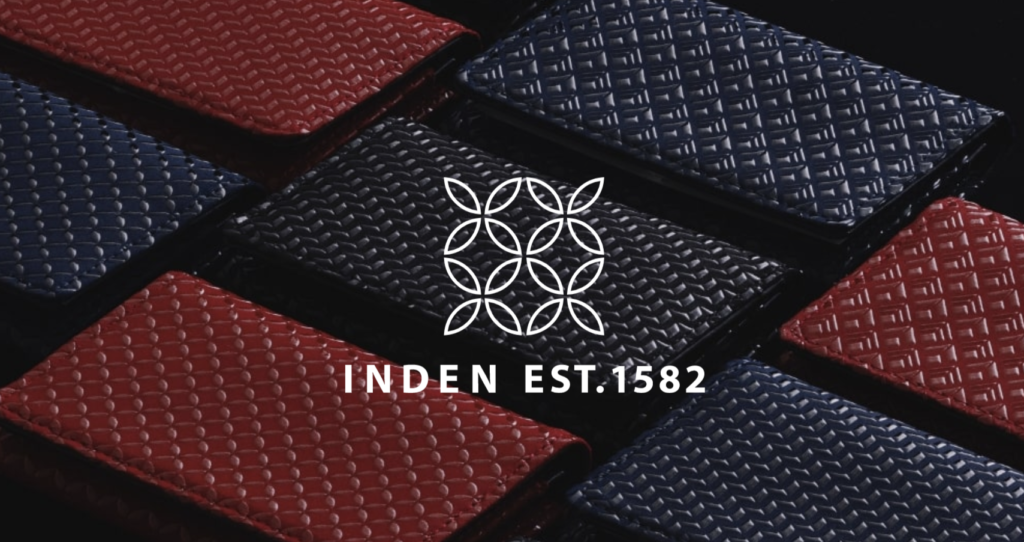 Inden is a leather craft and brand that is handed down as an abbreviated name for something that was introduced from Indo, where patterns are applied to deerskin.
Founded in 1582, Inden-Ya has been passing on the culture of this rare leather craft from generation to generation and selling Inden leather products, with its main products being wallets and bags.
INDEN EST. 1582 is the original brand of Inden-Ya for the overseas market. With the establishment of this brand, they are always conscious of evolving with the changes of the times as well as transmitting the traditional culture of Inden.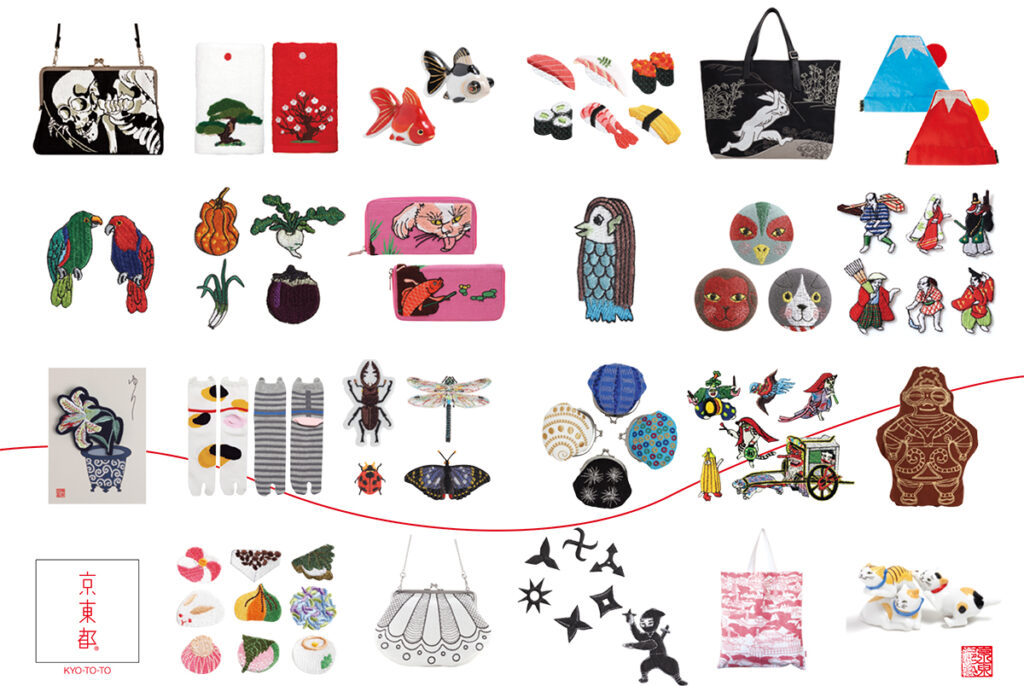 Kyototo is a brand name that combines the traditional Japanese word "Kyoto" with the current Japanese word "Tokyo". It is an embroidery brand that originates in Kyoto and goes through Tokyo to Sekai, where embroidery studios in Kyoto consider the possibilities of embroidery as a new form of cultural inheritance.
Their product categories are diverse, including bags, socks, handbags, towels, tableware, and interior goods.
One of their most distinctive products is a wappen, which is manufactured using their embroidery techniques. Wappens are decorative pieces of clothing, hat, or bag with a pattern sewn on it.