With her highly fashionable melodies and unique, realistic lyrics, Yuming is one of the pioneering female singer-songwriters. Her style, called "new music," was established as a completely new genre of music and became the source of later J-POP.
Her realistic view of love, sympathetic lifestyles, and occasional elements of fantasy has been accepted by a wide range of generations as an artist who leads the times and trends.
Kiki's Delivery Service (1989)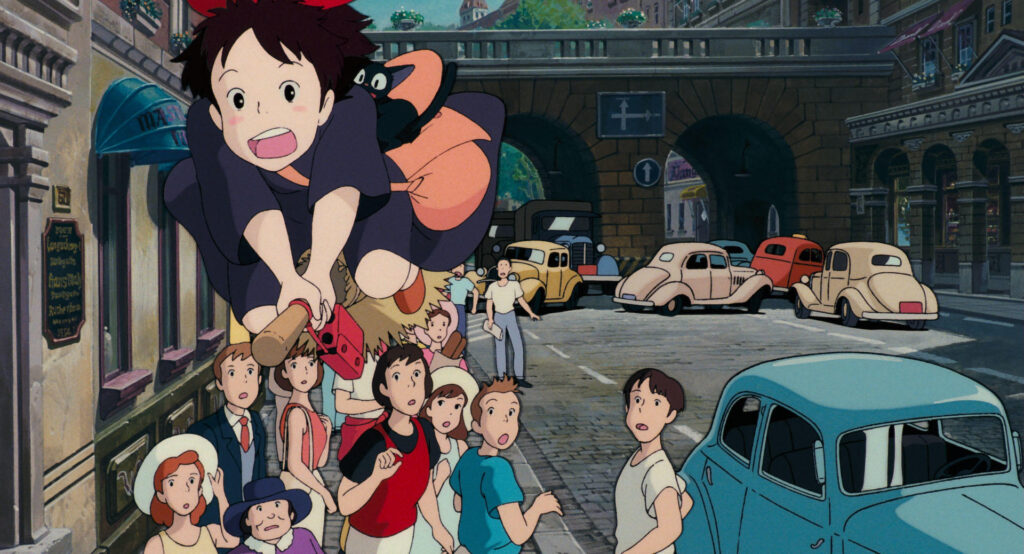 ©STUDIO GHIBLI, Kiki's Delivery Service
Studio Ghibli's Fantasy Animation
Kiki's Delivery Service (1989), one of the most famous animated films, is a fantasy story that a 13 years old "Kiki" lives in a strange town according to her witch's rule and grows up through various experiences with a black cat "Gigi".
When Kiki leaves her hometown with her hope, she turns on the transistor radio hanging from her broomstick, a witch's tool, and the song that comes on is "Lipstick Message" by Yumi Arai, Yuming.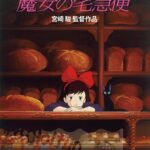 Kiki's Delivery Service
Media Type: DVD
Language: Japanese, English
Availability: Amazon(US)
Lipstick Message / Rouge No Dengon
"Lipstick Message" chosen as the theme song for this fantasy is written and composed by Yumi Arai in 1975. This is that a wife, whose husband is cheating on, runs away from their home.
This song starts with a fade-in of the drums and ends with a fade-out of the background (chorus and instrumental). The fade-in by the drums in particular gives the song a light image.
What further adds to the stylish atmosphere of this song is the chorus arrangement. This chorus was composed mainly of Tatsuro Yamashita and Taeko Onuki, pioneers of the new music that would later be known as Japanese "City Pop", and brought an atmosphere that blended American culture with French flair.
City Pop's Pioneer Album, "COBALT HOUR"
"Lipstick Message" is from Yuming's third album, "Cobalt Hour", released in 1975. This album is highly regarded as the progenitor of the city pop music that has been gaining attention around the world in recent years.
The last two albums have a strong impression of being very sophisticated works in the Japanese music scene, where folk songs were at their peak, but they were also regarded as somewhat introverted and possessed a personal novelistic view of the world. This can be imagined from the monotone style of the album cover.
However, Cobalt Hour, like the colorful illustration on the cover, changed its tune to a more urban and sophisticated one.
Especially the title track of the album, Cobalt Hour, with its airplane engine start, brand new percussion and keyboards, and fast-paced slide guitar, foreshadows to us the arrival of a new era in tune and sound.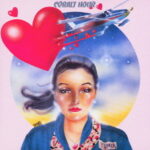 Yumi Arai 3rd: Cobalt Hour
Embraced in Softness / Yasashisa-Ni Tsutsumareta-Nara
In the middle of the story, Kiki's mind wanders and she loses the ability to fly. However, her desire to help her friend Tombo, and she is able to blow away her doubts and fly again. The song that plays from here to the ending is " Embraces in Softness".
Let's take a look at some parts of the lyrics.
When I was little, God was there
And he granted my wonderful odd dreams
The morning that awoke with kind feelings
Even if I become an adult, miracles will happen
Opening the curtains, the quiet sunlight that filters through the trees
If I'm enveloped by its kindness, then surely
Everything projected to my eyes is a message
 Using "God" and "sunlight that filters through the trees", this seems to be expressing the need for parents and others to love their children as they grow up with troubles, and we can understand how this song is synchronized with this story.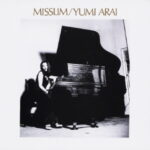 Yumi Arai 2nd: Misslim
Media Type: CD
Label: Universal Music
Availability: CDJapan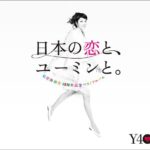 Nihon no Koi to, Yuming to.
Media Type: CD
Label: Universal Music
Availability: CDJapan