Emotional, unrestrained, sometimes wild, but simple.
That is the music of Koji Tamaki.
Koji Tamaki's music career began with "Anzenchitai", which Band dominated the Japanese music scene in the 1980s.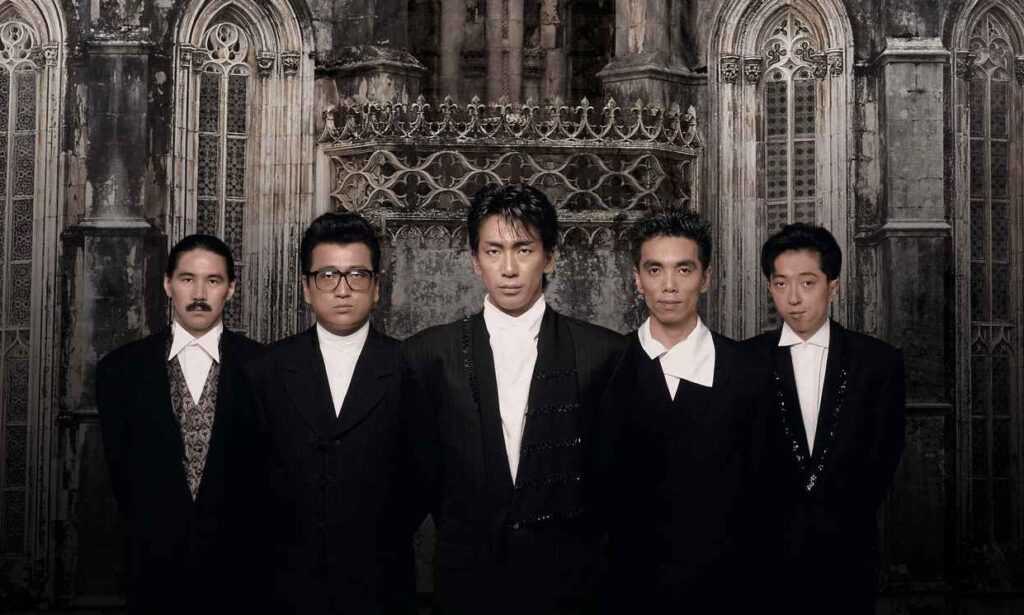 The Overwhelming Presence of Koji Tamaki
When talking about Anzenchitai, the vocalist Koji Tamaki is the most indispensable. Even the most famous vocalists in Japan, who are considered to be among the best singers in Japan, all lavish praise and respect for the excellence of Tamaki's singing.
His emotional style of singing is enhanced by the melody lines he composes himself. For "Wine Red No Kokoro" (1983), the song that catapulted Anzenchitai to stardom, the production staff initially asked him to compose a song by Yosui Inoue, but Tamaki refused and locked himself in his room for a week to compose the melody.
Furthermore, Tamaki even asked Yosui Inoue to revise the lyrics he had written to complete the song. Needless to say, such a stoic attitude toward music led to the originality of Anzenchitai later on.
The Magnificence of scale
Another of the charms of Anzenchitai is the extremely strong sense of unity in the band. Originally, Tamaki and guitarist Yutaka Takezawa met when they were junior high school students in Asahikawa, and the other members, who were regulars at amateur band contests in Hokkaido in the 1970s, got together. Their musical style was based on hard rock and West Coast rock, and after their debut as Anzenchitai in 1982, they continued to expand their musical style by approaching AOR and New Wave.
These varied musical styles, symbolized by songs such as "Natsu No Owari No Harmony" (1986), a collaboration with Yosui Inoue, and "Jirettai" (1987), must have been due to Tamaki's imagination and the grounding of Anzenchitai as a band.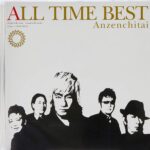 Anzenchitai: All Time Best
Media Type: SHM-CD (2 Discs)
Label: Universal Music
Availability: CDJapan


His Capacious surrounds listeners
The title track of her first solo album, released in August 1987, and her debut single, "All I Do," has a black soul tone that is completely different from the image most listeners have of Anzenchitai. It was a song that gave a sense of strength as if to show the significance of her existence as a solo singer, different from the vocalist of Anzenchitai.
The indigenous melody of "Denen" (1996), which became his first million-selling song, reminded us of the Japanese countryside and conveyed a simple, fundamental message: "It's okay to live".
Tamaki's music, like "Denen," is characterized by certain folkloric popularity and a nostalgic feeling like a children's song. They also share the same simple melody.
The same goes for the immortal song "Melody" (1996), which has been covered by many artists and is immensely popular among his fans. This song, in particular, is simple in both lyrics and melody, and thus requires more expressive power in singing.
Tamaki's singing style is like that of a vocalist who uses her entire body and trunk to make her voice resonate, and he is able to use falsetto, whisper voice, and even shout at will. In addition, his voice is thick and delicate, and it is not an exaggeration to say that it is a treasure of the Japanese music scene.
The quickest way to understand Tamaki's music is to listen to his live performances. In particular, we would like to recommend a CD of a live concert held at Asahikawa Public Hall in his hometown in 2015.
In order to make the best use of Tamaki's singing, this live concert was held in a small acoustic format, and his magnificent voice resonates with the nostalgia that is inherent in human beings.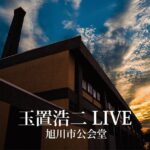 Koji Tamaki Live Asahikawa-Shi-Koukaido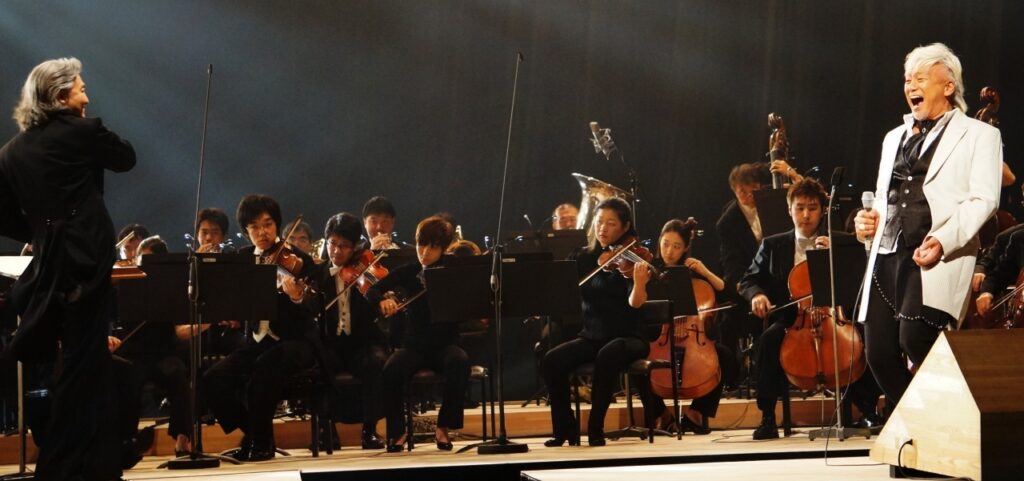 This experiment has been going on since 2015, with Tamaki performing his own solo songs as well as those of Anzenchitai, which he has sung throughout his 30-year career, with a leading Japanese conductor and the Tokyo Philharmonic Orchestra.
Tamaki himself calls this collaboration with the orchestra "a fateful encounter in music". We can imagine that this is because they are both at the top of their profession as musicians.
The miraculous stage has been completely filmed
The miraculous stage performance by Tamaki and orchestra will be released on video. This work is a video recording of the "billboard PREMIUM SYMPHONIC CONCERT 2021" held at the Tokyo Garden Theater on July 20, 2021.
The conductor Naoto Otomo, who wielded the baton at the opening concert of 2015, appeared on stage for this performance, and Koji Tamaki's unique and wonderful voice harmonized with the Tokyo Philharmonic Orchestra's dynamic and delicate performance, making it a miraculous stage.
If you are interested in music, this is a must-see.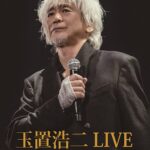 billboard PREMIUM SYMPHONIC CONCERT 2021
Media Type: Blu-ray
Label: Nippon Colombia
Availability: CDJapan