Tomoyasu Hotei is a guitarist who can greedily take in all genres of music, digest them all in his mind, and dye it his own color. He says his roots are in the influence of David Bowie, whom he heard as a boy.
BOOWY: Japanese Legend Rock Band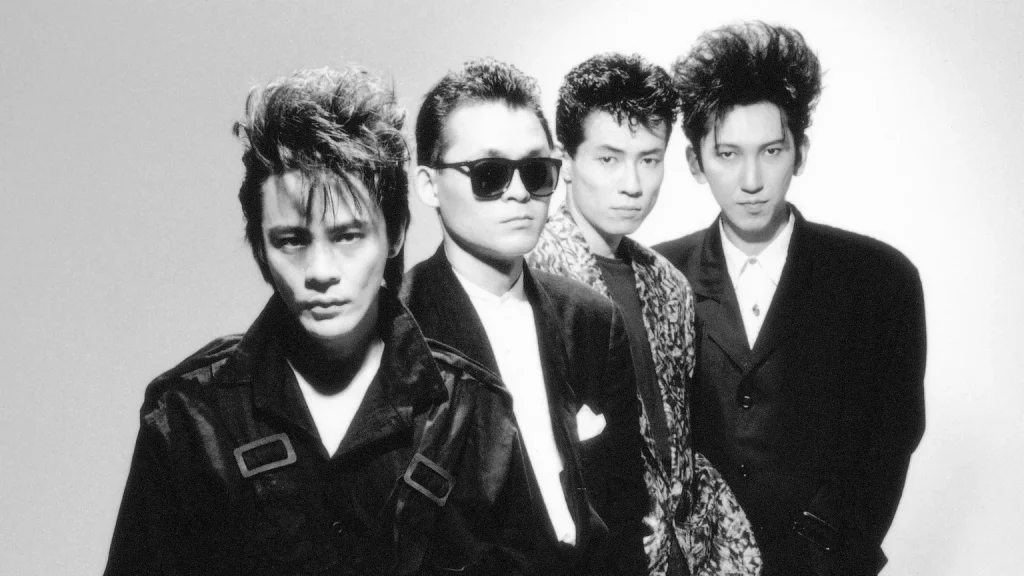 Rock was the minority in the early 80's Japanese Music Scene
In the early 1980s, Japanese music was dominated by "Kayo-Kyoku." This was later categorized as J-POP, but at that time "Enka" and idol songs were the mainstream. "City-pop," which has become a worldwide phenomenon in recent years, was categorized as "New Music" at this time, but its popularity was so limited.
Similarly, Japanese rock music had a minor presence. Nevertheless, combined with the background of the rapid increase in the number of young people influenced by Western culture at that time, Western rock music was spreading in some parts of them, along with American pop music such as Michael Jackson. "American top 40" also began airing in Japanese radio network.
BOOWY led the Way of 80's music and fashion in Japan
It was 1982 when BOOWY made its debut with the album "MORAL". This band eventually consisted of four members: Kyosuke Himuro (Vo.), Tomoyasu Hotei (Gt.), Tsunematsu Matsui (Ba.), and Makoto Takahashi (Dr.).
In the '80s, Social Networks and even the Internet did not exist as they do today. Therefore, most artists had to increase their appearances on TV and radio programs to make their presence known to the public. Despite they had extremely little media exposure, their popularity grew day by day. They were especially popular among young people in their teens and 20s, who said praise to them, "They are COOL."
Now and then, Why are they cool? Because they were a rare band that combined avant-garde and populism. Especially, In addition to their catchy melodies that made you want to hum along, the vocalist Himuro's expressiveness and Hotei's advanced guitar riffs were outstanding.
Their coolness also extended beyond their musicality to their fashion. The standard rock style was T-shirts with ripped jeans or leather jackets with black denim. They took the stage wearing smart, top fashion brands that were at odds with this rugged American style. Their favorite brand was Jean Paul Gaultier.
Attracted by their coolness, many young people formed bands and worked hard to copy and perform BOOWY. This movement greatly encouraged the emergence of so-called "visual-kei" bands such as L'Arc en Ciel and GLAY, which were popular in the 1990s.
BOOWY's Last Scene, "Last GIGS"
On December 24, 1987, at the height of their career, they suddenly announced their breakup at a live concert held at Shibuya Public Hall. The fact that NHK, the National Broadcast Associate, reported this information in a flash report showed how shocked they were. Although there is still no accurate information on the factors that led to their breakup, Hotei later said that one of the factors was his strong desire to pursue his music activities overseas.
After this announcement, their major focus was on where to hold the last live concert. Their producers were eager to find a venue that could attract more people than the Nippon Budokan, the pinnacle of Japanese live venues at the time, but they could not even imagine finding a venue that could meet their needs.
However, when Japan's first dome stadium, the Tokyo Dome, opened in April 1988, they were approached by a Japanese artist to perform at the opening event. This is how the legendary "LAST GIGS" LIVE AT TOKYO DOME "BIG EGG" APRIL 4,5 1988 was created. Needless to say, this was an opportunity for Japanese artists to have a dream of holding dome performances.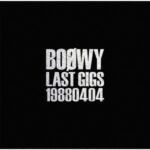 BOOWY: Last Gigs
Media type: CD
Label / Distributor: UNIVERSAL MUSIC
Availability: CDJapan

©UNIVERSAL MUSIC JAPAN, Live at Cadegan Hall, London, 2016
A Love Ballad on behalf of her feelings
This song is a love ballad produced by Tomoyasu Hotei and has been sung by Miki Imai from 1996. It eventually sold over 1.6 million copies, partly due to its use as the theme song for a TV drama. Although the song expresses the image of a woman who loves others with her own will, it is actually a love song sent by Hotei to Imai. In fact, they have since married.
What is more surprising is that Hotei, who basically pursues rock music, has created such a beautiful love ballad. Since Hotei's songwriting ability had always been high since his BOOWY's days, it is a fact that there are many songs of his ballads and mellow tunes.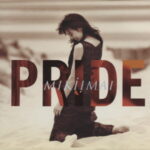 Miki Imai: PRIDE
Media type: CD
Label / Distributor: Sony Music Distribution
Availability: CDJapan

Covered by Eric Martin(Mr. BIG)
This love ballad was covered in English by Eric Martin, the vocalist of Mr. Big, who created the famous ballad "To Be With You".
Mr. Big was more popular in Japan than in the U.S. Perhaps because of this, They are known as Japanophiles. They did a lot of gigs and worked in Japan. In particular, Paul Gilbert(Gt.) has a Japanese wife and has even lived in Japan.
In 2008, Eric released "Mr. Vocalist," a collection of English-language covers of songs by 11 Japanese female vocalists, including Miki Imai, "Pride."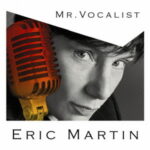 Eric Martin: Mr. Vocalist
Media type: CD
Label / Distributor: Sony Music Distribution
Availability: CDJapan

Absorbing Various Genres into Hotei's Rock
COMPLEX: The Rock "Unit" with Koji Kikkawa
COMPLEX was a Rock Unit formed by Hotei, who had already begun his solo music career after the breakup of BOOWY, and Koji Kikkawa, an idol singer in '80s.
Both were friends and both had strong feelings for rock music, but at the same time, they had a strong sense of crisis that "Japanese rock music is not accepted in the world." They must have seen such a sense of each other as inferior complex, and thought they could move forward by merging two power from their different musical genres. It is said that this desire led to the name of their unit, COMPLEX.
Their debut song, "BE MY BABY," had  a high profile for its distinctive promotional video, in which a fixed camera recorded only hard actions of them with only white background.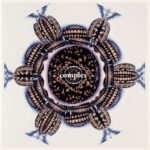 COMPLEX Best
Media type: CD
Label / Distributor: UNIVERSAL MUSIC
Availability: CDJapan

"THE FIRST TAKE" with BAMBINA
Hotei is seen enjoying rocking out with BAMBINA in THE FIRST TAKE.
Have you heard about "THE FIRST TAKE", a Youtube channel that has been in operation since Nov. 2019? This content continues to grow at a phenomenal rate, with more than 6 million channel subscribers by Mar. 2022.
This channel is based on the concept of "artists performing in a single shot". This is a very simple project, with only white walls and a minimal number of microphones in the recording space, and only a single artist appearing in one video, singing or performing. In addition,  all videos are shot in 4K, so you can enjoy the clarity of the images.
The greatest feature of this content is that you can enjoy the tension and realism of the artists, up close and personal, anywhere and at any time. The artists who appear are basically Japanese, but they range from well-known artists to those who have become famous after appearing here. Some of these artists have views exceeding 100 million views.