Stelton's Vacuum Jugs have vacuum between the doubly applied glass layers, so the hot drinks keep hot and the cold ones, too. In addition to being eco and safe without using electricity, this form is stylish. In Denmark, each family has each Jug or more.
Designed by Erik Magnussen
They follow the design of the masterpiece "Cylinder Line" by, the masterpiece, Arne Jacobsen, and were designed by Eric Magnussen in 1977. This appearance, which fits into a stylish space, is the most popular in Denmark and is loved throughout the ages, as Stelton's best-selling product.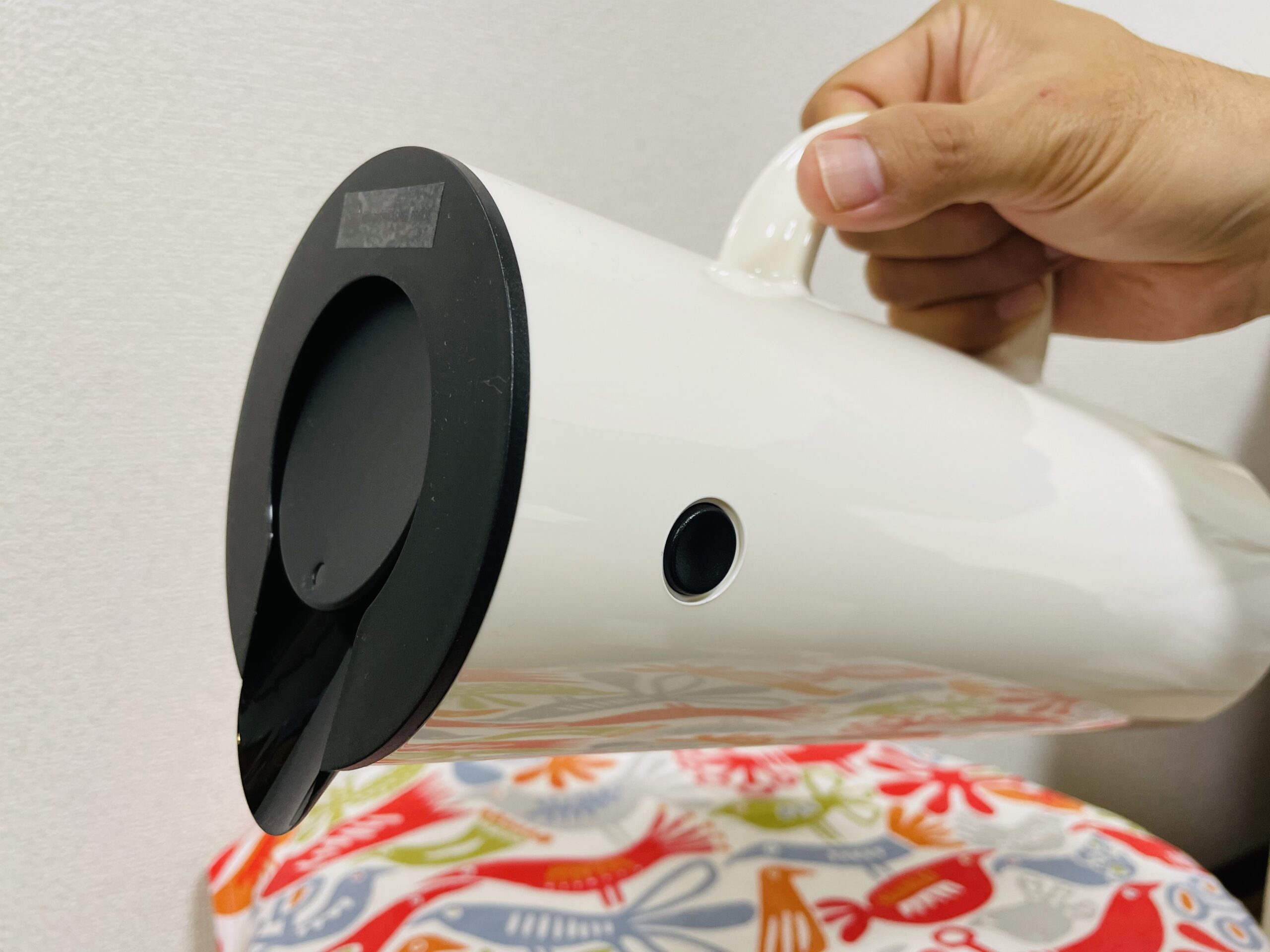 Like a Nordic product, they are extremely stylish, and looks good on any Dining. They also have wide color variation. Furthermore slender, so it would be nice not to take a place in your Dining or Kitchen, and to prepare multiple Jugs depending on the types of drink.
They can be used from two Stoppers depending on the Circumstances.
The First is "Rocker Stopper" (shown above). Once the circle is aligned with the spout, it opens automatically by simply tilting the jack at an angle, and automatically closes when it is returned to the horizontal position. It doesn't require any action such as opening and closing the lid, so you can use them without stress.
The Second (Shown below) is "Screw Cap". It is also called the "Picnic Stopper". Twist it in the same way as the screw to fix it. Since it is assumed to carry them around, they won't spill even if you fall them down. They can be used with peace of mind even at homes with small children.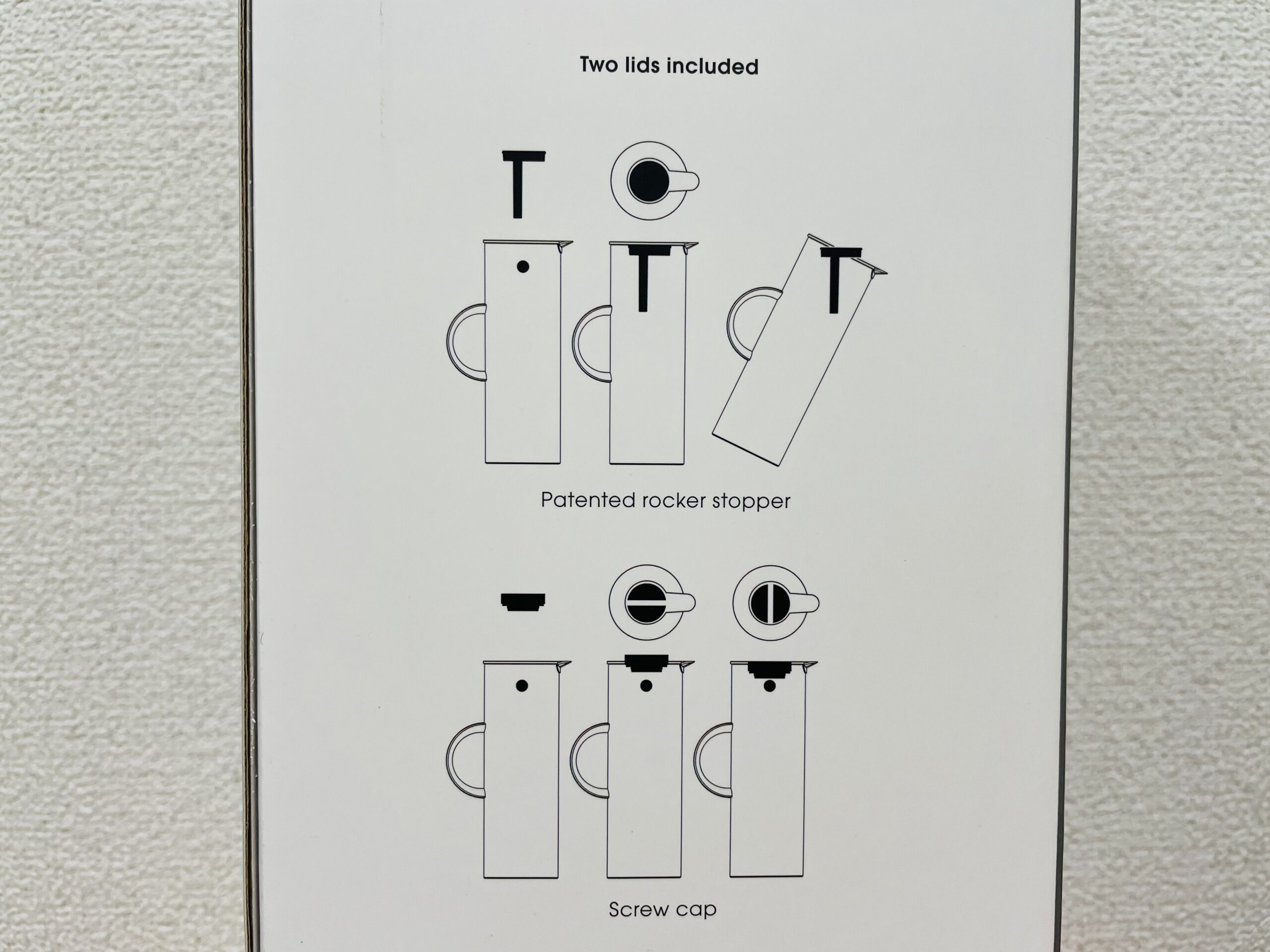 EM77 Vacuum Jug
Size: 0.5L:500ml,φ105mm,H210mm,850g 1.0L:850ml,φ105mm,H300mm,1060g
Color: Granite/Lavender/Steel/Cloud/Soft Black/White/Red
Availability:  AMARA