Shibugaki-Tai broke new ground as an idol group, and more than 30 years after their breakup, they have continued to maintain their presence in Japanese entertainment. Here, we would like to take a look back at the works they have created.
'82's debut Japanese Idol Group from Johnny's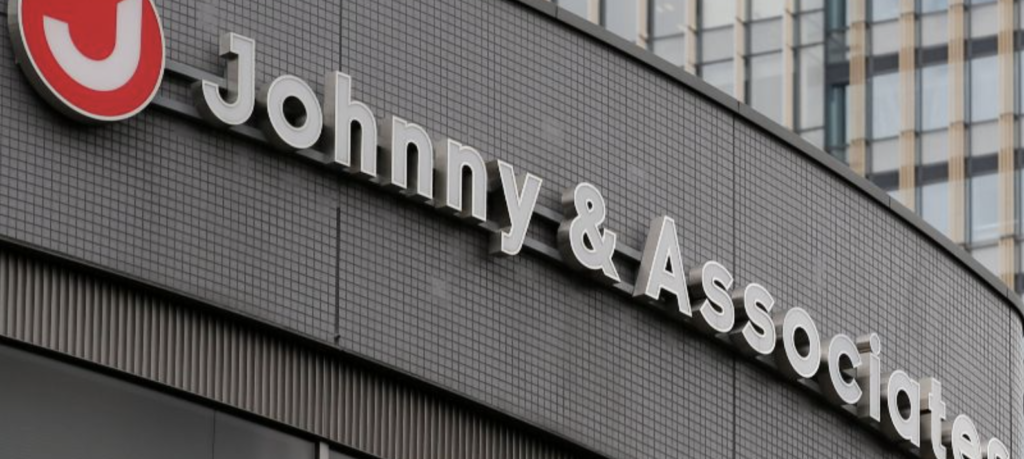 The 80's was the golden age of idols
In the 1980s, idols had a huge influence on Japanese entertainment. Music programs were filled with songs by idols, and in movies, idols beat out many actors for the lead roles. The Japanese youth had a strong admiration for them and imitated them in their hairstyles and clothes.
Among them, Johnny & Associates(Johnny's) made a large difference. They are a company that produces only male idols. In the 1970s, the Japanese music scene was dominated by folk songs due to the influence of the United States, but Johnny's differentiated itself from this by creating a light-hearted and pop-oriented stage performance based on the policy of creating something extraordinary.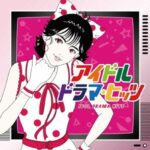 Idol Drama Hits
Media type: CD
Label/Distributor: SONY
Availability: CDJapan

Shibugaki-Tai was an idol group that was active from 1982 to 1988. The group consisted of three members: Hirohide Yakumaru(Yakkun), Masahiro Motoki(Mokkun), and Toshikazu Fukawa(Fukkun).
Shibugaki means "Reluctant bad boy". One of the members said that the group was formed to compete with the hard rock groups that were emerging at the time.
And their greatest feature was not the quality of their singing or dancing, but their personalities and the novelty of their songs. The best example of this was the "Sushi Kuinei" song endlessly about sushi.
Shibugaki-Tai Sushi Kuinei
Shibugaki-Tai Best 3 Tracks
Honestly, Shibugaku-Tai does not have a high level of singing or dance expression. They have their own unique novelty style, which has been highly appreciated. Let us give you three of their representative songs.
This is debut song for Shibugaki-Tai in 1982. The title and the lyrics are hard to understand…
An up-tempo love song about falling in love with the beautiful woman of your dreams. Sokamone means "Maybe So", which simply expresses the ambiguity that is unique to Japan.
The fifth single song released in 1983. In addition to the dynamic sound, the lyrics are youthful and aggressive. The "Zokkon" shout in the chorus makes you want to shout along with them.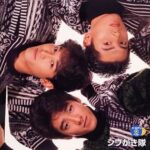 Shibugakitai Golden Best
Media type: CD
Label/Distributor: SONY MUSIC Distribution 
Availability: CDJapan

Mokkun's Works after Shibugaki-Tai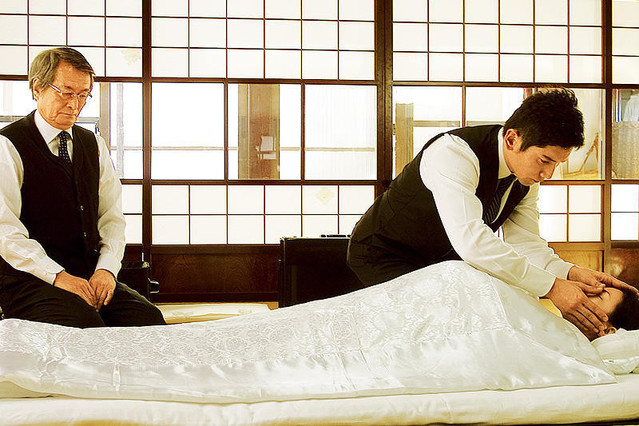 After the dissolution of Shibugaki-Tai, Mokkun has become one of the most famous actors in Japan with his fine-featured face and acting ability. We would like to pick up his representative works.
A cellist returns home to Yamagata with his wife after the dissolution of his orchestra. Looking for a new job, he sees an ad for a job as a travel assistant, goes to the interview, and finds out what the words mean. He is hired as an apprentice Nokanshi and, unable to tell his wife, begins an unfamiliar job.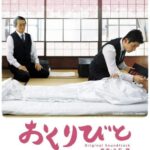 Okuribito
Media Type: DVD
Label/Distributor: Amuse Soft Entertainment
Film Director: Yojiro Takida
Released: 2008
Availability: CDJapan

Shiko Funjyatta (Sumo Do, Don't)
Masayuki Suo comically portrays the struggles of a college student who, by chance, is forced to join a sumo club that is on the verge of closure.
One day, his thesis advisor, Anayama, calls him up and asks him to participate in a match of the sumo club that Anayama advises in exchange for his graduation for not attending a single class. However, the only person in the sumo club is Shimizu, an 8th year student who has never won a match.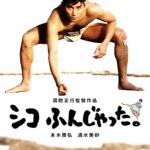 Shiko Funjyatta
Media Type: Blu-ray
Label/Distributor: KADOKAWA
Film Director: Masayuki Suo
Released: 1992
Availability: Amazon(US)
Motoki is still an actor who appears in many TV advertises. One of the most impressive was for men's cosmetics "GATSBY". His sex appeal and unique hairstyle had a great impact.