The shogun, wearing a gold kimono, his face painted white, and his hair tied up in "Cyon-Mage", dances a spectacular dance with his "Koshimoto" dancers, known as "Matsuken Samba". The joyful and glittering worldview of this dance enchants the audience and is even said to be the "devil's samba" that absorbs all the sorrow lurking in the heart.
Hatake bongo hibike sanba
odore minami no karunabaru
daremokaremo ukare sawagi
hikaru ase ga hajike tobu
atsui kaze ni karada azuke
kokoroyukumade odoreba
nami mo utau yo ai no sanba o
mune ni afureru kono rizumu
** o–re o-re matsuken-sanba
o–re o-re matsuken-sanba
a~a koiseyo ami–go
odorou seryorīta
nemuri sae wasurete odori akasou
sanba biba sanba
ma-tsu-ke-n sanba ore! **
Hatake bongo hibike sanba
odore minami no karunabaru
yume no yō ni toki wa sugite
hazumu minami no koi no yoru
yaketa suhada kata o daite
ai o sasayaki odoreba
shiroi nagisa ni koi mo kagayaki
kaze ni sasoware utaidasu
(** repeat **)
Ore!
Lyrics(English Translation)
Hitting Bongo Resonating Samba
Dance South Carnaval
Nobody and no one
Shining sweat pops off
Body in the hot wind
If you dance to your heart's content
I'll sing the waves as well
This rhythm that overflows in my chest
*O-le o-le Matsuken Samba
O-le o-le Matsuken Samba
Ah, let's fall in love, Amigo
Let's dance, Señorita
Forgetting the sleep, dancing all night
Samba Viva Samba
Ma-Tsu-Ke-N Samba Ole!*
Hitting Bongo Resonating Samba
Dance South Carnaval
Time passes like a dream
A bouncing south love night
Craving bare skin Hold your shoulder
If you whisper to love
Love shines on the white beach
The wind invites me to sing
(* Repeat)
Ole!
As you can see from the video and the lyrics, this is J-Pop under the name of samba. The instrument "bongo" is not used in samba, "Carnaval" is Spanish, and "Ole" is a word used in flamenco dance.
The message of this song is to sing merrily and have fun, without worrying about the details. In fact, during the Tokyo Olympics 2020, which was threatened by COVID-19, there were requests from all over Japan for this song to be performed at the opening or closing ceremonies.
A Unique Dance expressing Japanese Identity
The song is not a samba, but the dance incorporates elements of samba while incorporating plenty of Japanese characteristics.
This characteristic is a unified dance performance.  In recent years, dance performances by large groups of people have become so popular in Japanese entertainment that it is even categorized as school education.
In this Matsuken-Samba, the combination of the Shogun and "Koshimoto" dancers, who were formed by his handmaids and retainers, incorporated the elements of samba, while successfully blending the atmosphere of the Edo period (1603-1868), which was said to be an era of stability, with the cooperative nature of the Japanese people.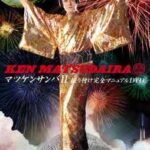 Matsuken Samba II - Manual DVD
Media Type: DVD
Language: JP
Availability: CDJapan
**The ultimate choreography course video to learn the choreography of "Matsuken Samba II" perfectly.
Originated in a Period Drama
The Matsuken-Samba is derived from a traditional Japanese entertainment period drama "Jidaigeki". The period drama is "Abarenbo-Shogun(the Unfettered Shogun)", in which Ken Matsudaira (Matsuken), played the leading role.
This is a popular period drama series that was aired on TV Asahi from 1978 to 2002. Yoshimune Tokugawa, the eighth shogun of the Edo shogunate, disguises himself as Shinnosuke Tokuda, the third son of a poor bannerman who lives in the town firemen "Me-Gumi" and interacts with the people of Edo to defeat the evil that is spreading in the city. The story is classified as a "gory entertainment period drama.
The climax of the story is Yoshimune's swordplay when he defeats the evildoers. This splendor led to more than 20 years of TV broadcasts, and even after the TV broadcasts ended, the story has been performed on stage at the New Kabuki Theater and other venues.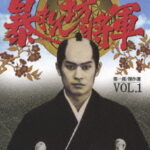 Yoshimune Hyoban Ki Abarenbo Shogun Dai 1 Bu Kessakusen Vol.1
Media Type: DVD
Language: JP
Availability: CDJapan

The Matsuken-Samba has been performed in song shows on this stage. The song was created in 1994 and was initially known only to the stage audience, but in 2004, it was released on CD and became known to the public, becoming the first explosive hit of the year.
In fact, it is not only Matsuken Samba that is performed in this song show, but also "Matsuken-Mambo," "Matsuken-Rock," and many other genres.