In Japan, prominent historical figures tend to be the subject of book and film adaptations. Surprisingly, however, no entertainment based on Hokusai has appeared.
The frustrations and glories of Hokusai, who devoted himself solely to painting. What motivated him to continue painting from childhood until the end of his life at the age of 90? The life of this painter, who held true to his beliefs, is revealed in this movie for the first time after 170 years.
What came after he never gave up and kept on painting
Hokusai was an excellent painter, but he could not even make a living by painting. One day, he was noticed by Jyugzaburo Tsutaya, a popular Ukiyo-e publisher. However, he was unable to gain Jyuzaburo's approval because he was unable to grasp the essence of what it means to paint. And, he was also defeated by other rivals such as Utamaro and Sharaku.
He then struggled and suffered, came to the verge of life and death, and finally found his true self in the great outdoors. And with Jyuzaburo's encouragement, he found his one and only originality.
One day, at the age of 70, Hokusai suffered a stroke. Although he survived, he was left with paralysis in his right hand, which is necessary for painting. Nevertheless, he never stopped and set out on his journey to paint his masterpiece "Fugaku Sanjurokkei" (Thirty-six views of Mt. Fuji).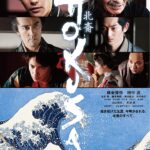 Hokusai
Media Type: DVD
Language: JP
Label/Distributor: Happinet
Availability: CDJapan

Young Hokusai played by a Cannes best actor award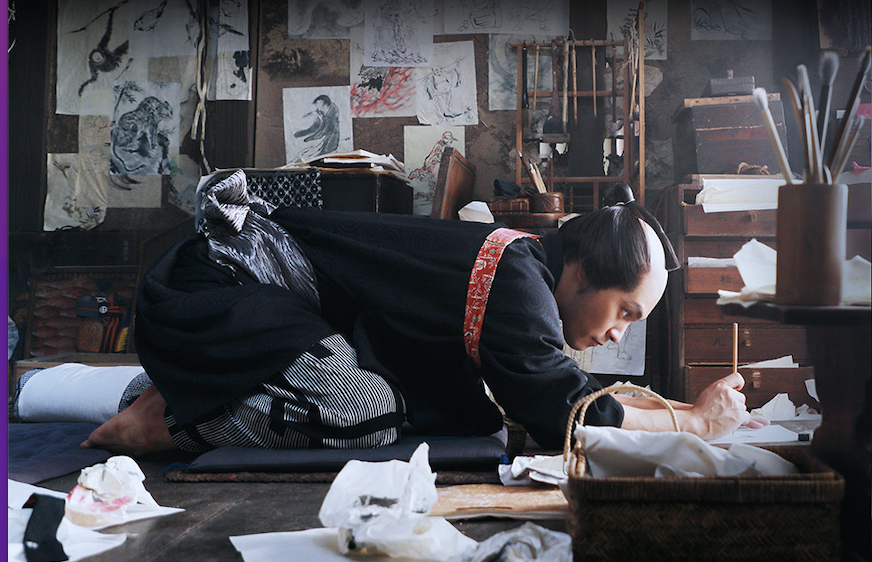 This movie features many of Japan's most prominent actors. In them, The main character, the young Hokusai, was played by Yuya Yagira.
At the 2004 Cannes Film Festival, he became the youngest and first Japanese actor ever to win the Best Actor Award for his debut film, "Nobody Knows."
The film was inspired by an incident that occurred in 1988 and was adapted to film after 15 years of planning by director Hirokazu Koreeda.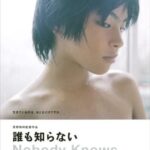 Nobody Knows / Dare-mo Shiranai
Media Type: DVD
Language: JP (Subtitles: JP, EN)
Director: Hirokazu Koreeda
Availability: CDJapan

In 2018, Kore-eda won the Palme d'Or for his film "Shoplifters."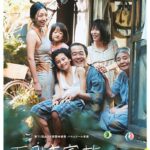 Shoplifters
Media Type: DVD
Language: JP
Director: Hirokazu Koreeda
Availability: CDJapan

This historical drama explores the true identity of Sharaku, a mysterious ukiyo-e artist who suddenly appeared between 1794 and 1795, left behind 140 different yakusha-e (portrayals of actors) and sumo-e (portrayals of sumo wrestlers), and then disappeared.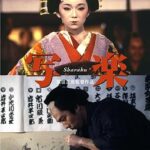 Sharaku
Media Type: DVD
Language: JP
Director: Masahiro Shinoda
Availability: CDJapan

Sharaku Toshusai, a mysterious painter who appeared suddenly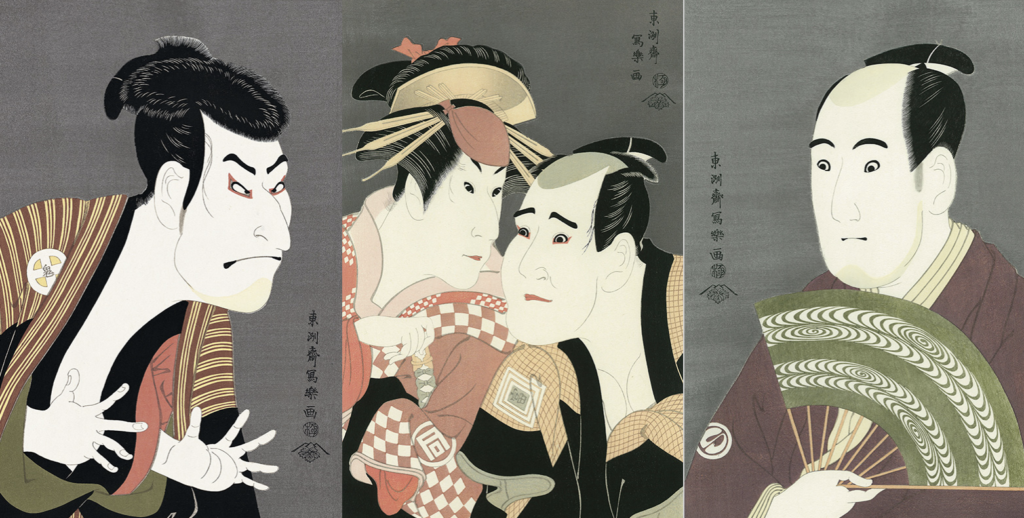 In 1794, when popular painters such as Hokusai and Utamaro were active, Toshusai Sharaku suddenly appeared in the ukiyo-e world. Under the direction of Jyuzaburo Tsutaya, he published 28 works of "Ohkubi-e" depicting half-length portraits of Kabuki actors.
It is surprised that debut works should be treated in such a luxurious way, but these works also had a certain ingenuity. It was to highlight the actors by applying a glossy paint, called biotite, to their backgrounds.
After Sharaku released over 140 ukiyo-e prints with making an exceptional debut, he had disappeared. He was active for only 10 months. How was it possible for an unknown ukiyo-e artist to make a spectacular debut in such a short period of time and then disappear without a trace? The true reason still remains a mystery.
Although the Hokusai manga was the book that led to the spread of ukiyo-e in Europe, the first film adaptation of the manga was a sensual depiction of the enigmatic Hokusai's life.
A "Gikyoku" by Seiichi Yashiro
Seiichi Yashiro (1927-1998) was a "Gikyoku" writer. The Gikyoku is a script for a play, which is the same as Shakespeare's "Romeo and Juliet" in the world. He wrote "Gikyoku" about Sharaku and Hokusai that involved Ukiyo-e, but in reality, they were all fictional.
Fusion of Art and Eros by "Shochiku"
The movie "Hokusai Manga" was distributed by Shochiku Film in 1981. This company was originally a theater company, and currently has a near monopoly on the Kabuki theater. It is a well-established film company that will celebrate its 100th anniversary in 2020.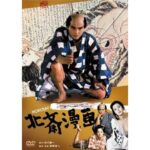 Hokusai Manga
Media Type: DVD
Language: JP
Distribution: Shochiku
Availability: CDJapan