A vote for the Sanrio Character Awards is being held at Sanrio, which is the pioneer of Japan's Mini Character with Hello Kitty.
 This year, the 36th, 80 characters entered and 27 characters in the collaboration category will be eligible for voting.
 Voting period: April 9 to May 24, 2021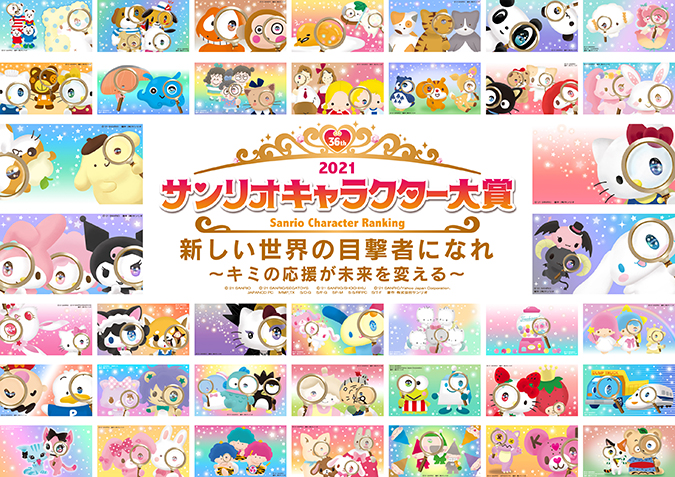 This year's voting can only be done on mobile. Tap the link below.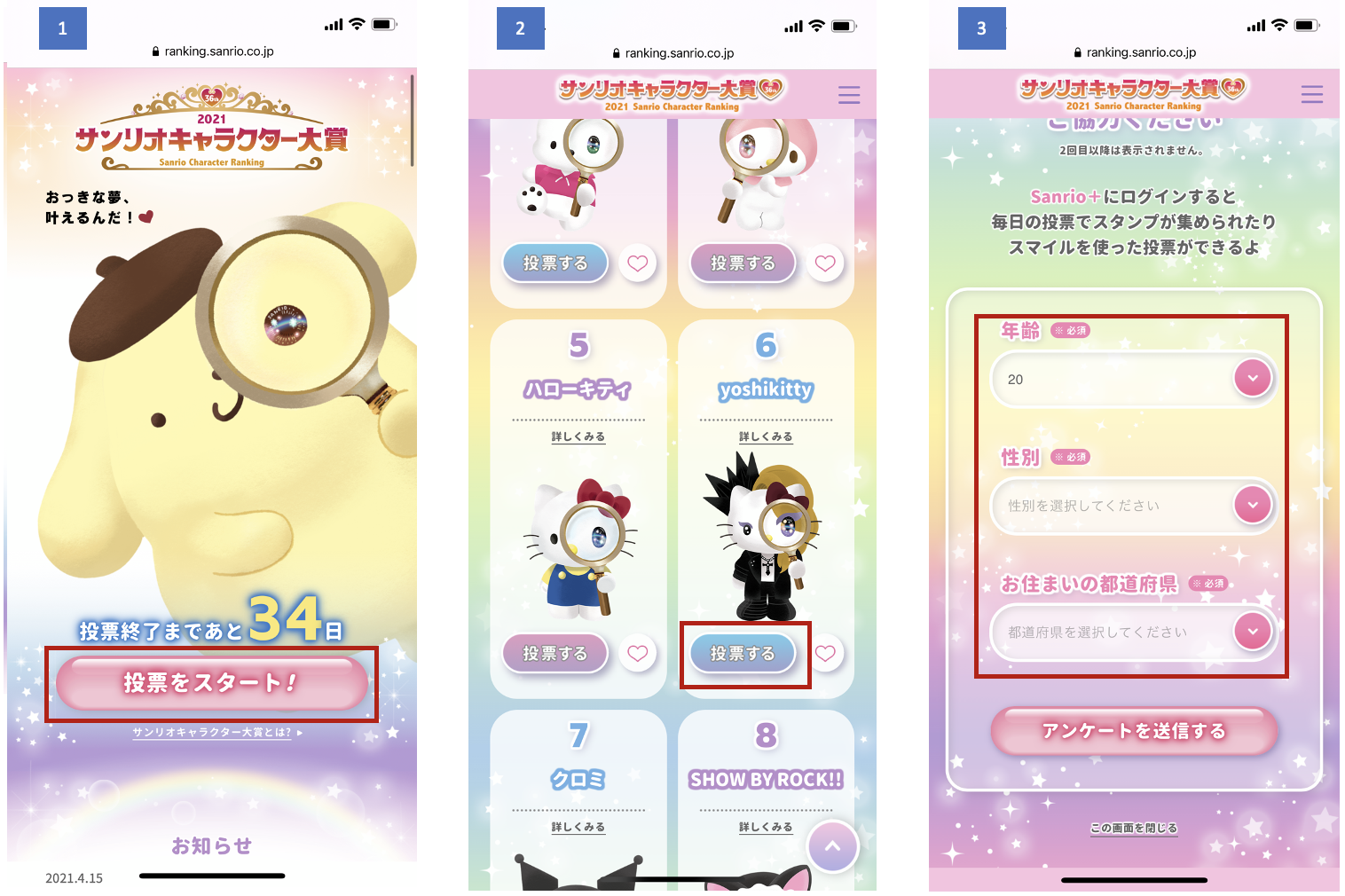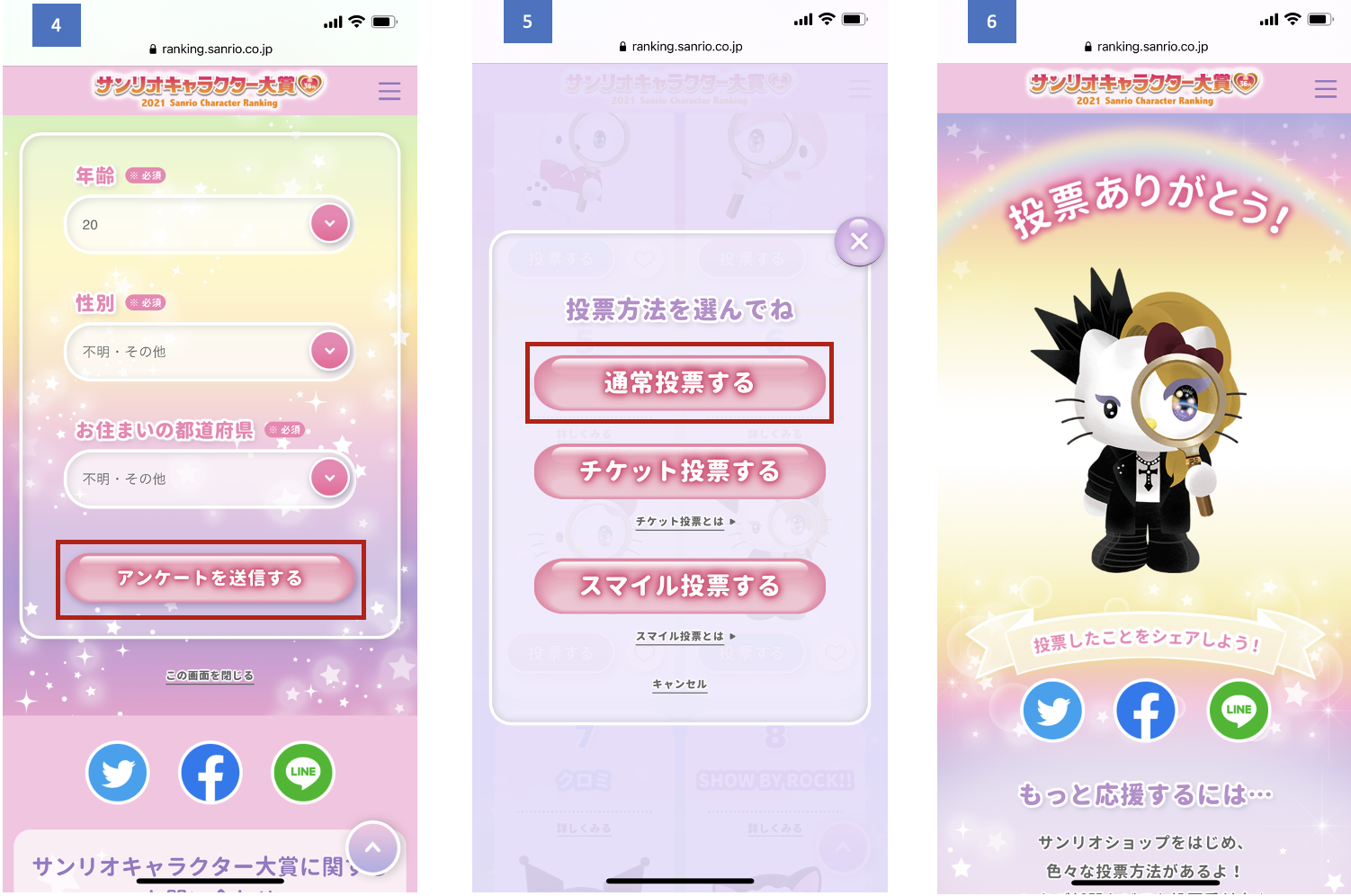 Tap the red frame (Push for start voting!).

Scroll through the characters you want to vote for and select them, then tap the red frame (Vote).

You need to answer the questionnaire. Choose age, gender, and the area where you live.

After selecting the questionnaire, touch the lower red frame (Send the questionnaire).

Choose the voting method. Tap the top button in red frame (regular voting).

That's all. You can vote for each character once a day.
This year's attention is "Yoshikitty"(https://twitter.com/yoshikitty). This year's entry for seven consecutive years has not yet won a grand prize, and this year's effort is remarkable. A drummer from X JAPAN, a Japanese rock band known without saying YOSHIKI.