Recently, there has been an abnormal demand for discontinued sports cars, which were sold by various Japanese automobile manufacturers in the 1980-90s. Their sales prices are said to easily exceed ones at the time of new cars', same as those of rare and valuable classic cars.
The Revival of 1980-90's Japanese Sports Cars
In the U.S., there is a law, the Imported Vehicle Safety Compliance Act of 1988, Pub. L. 100-562, 102 Stat. 2812 (IVSCA) about imported cars, which defines that no vehicle may be imported into the United States that does not comply with Federal Motor Vehicle Safety Standards(FMVSS).
According to the U.S. Customs and Border Protection (CBP), the division of the Department of Homeland Security (DHS) responsible for customs and border security, imported vehicles that do not comply with this law must be either compliant, re-exported, or destroyed.
On the other hand, the law also provides for an exception, which says that foreign-made vehicles that do not meet federal motor vehicle safety standards but have been manufactured for over 25 years are out of the rule. This exception is called "The 25-Years-Rule" in Japan.
Rapid Expansion of the JDM Demands
JDM means "Japanese Domestic Market". Originally, the term "JDM" was used to refer to cars sold in Japan, but now it is used to refer to "cars customized by Americans to Japanese specifications" or "right-hand-drive Japanese cars that can be exported under the 25-years-rule.
One of the factors that brought JDM to the attention of the public is the car action movie, "Fast & Furious" series, in which many Japanese sports cars have appeared. Particularly, Paul Walker, who had played Brian O'Connor in this series, was more influential. He had been known not only for his role in that films but also as a huge car enthusiast, remodeling cars with his father since childhood.
In his garage, which was opened to the public after his death, many remodeling cars, what any car enthusiast would want, were found. Some of them were Japanese sports cars, and one of them were actually used in this film.
Why So Popular in the U.S. ?
One of JDM's most popular cars is the Nissan Skyline GT-R. In particular, the BNR32 model that appeared in Fast & Furious saw its price jumping on the used car market after the import ban to the U.S. was lifted in August 2014, in accordance with the 25-years-rule.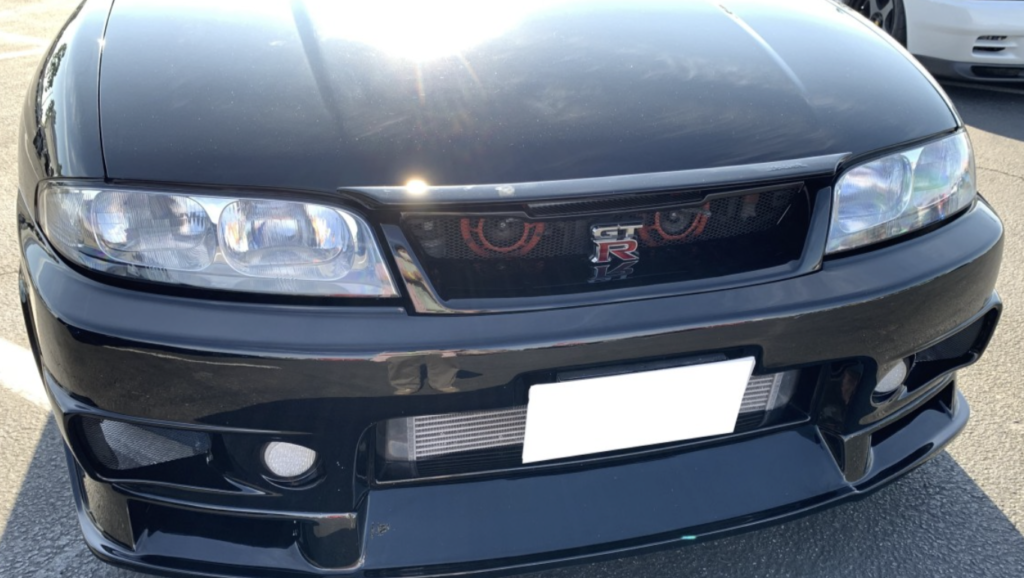 One of JDM's most popular cars is the Nissan Skyline GT-R. In particular, the BNR32 model that appeared in Fast & Furious saw its price jump on the used car market after the import ban to the U.S. was lifted in August 2014, in accordance with the 25-years-rule. The reason the BNR32 is so popular in spite of an older manufactured for five years since 1989, is that it has never been sold as a new car in the U.S.
This model was originally developed for use in automobile racing and is one of Japan's leading high-performance cars. It was equipped with a special engine and equipment that maximized performance within all regulations and limits of automobile racing, and in fact, won many victories in automobile racing at the time.
Despite such high performance, high-quality as made-in-Japan, and unique original design, the price was much lower than that of European sports cars such as Porsche and Ferrari.
With the GT-R at the head, a lot of not-expensive but high-performance sports cars were born in Japan during the 1980s and 1990s. The import ban on these cars was lifted based on the 25-years- rule, and they have become popular as base ones for customization, especially among young Americans enjoying the fun of customizing their cars.
The Revival Movement by One Anime in Japan
The first trend related to sports cars that occurred in Japan was the "Super Car Movement" in the late '70s. The "Super Car" is generally defined as a car that exceeds the average car in terms of performance, beauty, equipment, and price.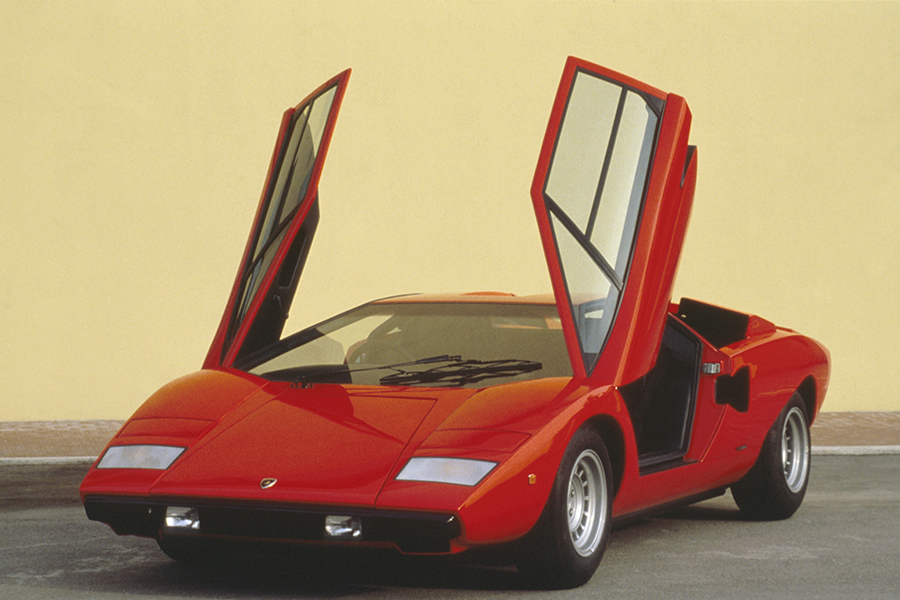 Lamborghini Countach LP400
What triggered this movement was one anime, "Circuit no Okami", which appeared in Weekly Shonen Jump magazine from 1975 to 1979. The sports cars in the anime, such as Porsche and Lamborghini, were popular among the boys who read the magazine, and various events and merchandise involving supercars were very successful.
This movement never lasted long, because these supercars were quite expensive products, and those who supported them did not have a driver's license, yet. But as they grew older, they, especially men, started another movement in the 1980-90s. They bought sports cars for going on a driving dates with the opposite sex, and the cars used by them were the JDMs of today.
The 2nd movement was eventually replaced by SUVs such as minivans and station wagons, and sports cars have virtually disappeared from the new car market. However, there were factors that allowed them to survive in the used car market. One of them was an anime, "Initial-D".
Initial-D Boosting Old Sports Cars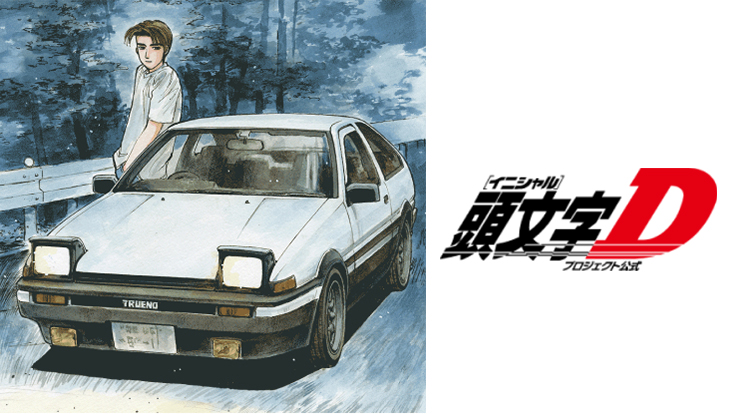 Who is the Fastest on Public Roads ?
In this anime, the main character Takumi Fujiwara, who drives a TOYOTA SPRINTER TRUENO (AE86), aims to become the fastest car on public roads and battles against various rivals to win. The story of his growth while defeating rivals driving cars with higher performance has captivated a lot of motor fans.
He is the only son of the Fujiwara Tofu Shop at the foot of Mt. Akina, which owner, Bunta Fujiwara, was the legendary driver in Akina. He was ordered by his father Bunta to drive TRUENO since his 13 years old, with no license, he had acquired driving skills naturally, but he had never loved driving.
One day, he had a battle with Keisuke Takahashi, the No.2 driver of Team-REDSUNS, who came from Mt. Akagi, on his desire of spending money. He won the battle against Keisuke on a downhill course of Mt. Akina. From then on, he was challenged in numerous battles, and he gradually awakened to the joy of driving.
And finally, he joins the team to help a project of achieving the ambition of Keisuke's brother, Ryosuke Takahashi, the No.1 driver of REDSUNS. This is "PROJECT-D".
This work had been serialized in Weekly Young Magazine from 1995 to 2013 and has become one of the most popular anime content in Japan, with a total of Vol.48 comics reaching approximately 48 million copies sold. This popularity has expanded from Japan to the world. It is so popular in Asia that a live-action Hong Kong movie, "Initial D the Movie," was produced.
Significant Impact on the Japanese Automotive
The popularity of the Initial-D has had various impacts on the automotive industry. At first, the models featured in this work are traded on the used car market at unbelievably high prices. Furthermore, the increase in the number of cars that comply with the 25-years-rule has led to strong demand from abroad, and these are in short supply now.
The second is new car trends. In 2012, TOYOTA has launched a compact FR sports car for the first time in a while. This company achieved success in the 1990s by giving up on declining sports cars and concentrating its resources on SUVs or hybrid cars such as PRIUS.
This judgement brought TOYOTA a business success, but they were short of sports cars in its portfolio and could not win at motorsports races, which turned it into a brand that young people did not love.
These crisis caused them to change their strategy and began to rebuild their sports car business under the leadership of President Akio Toyoda, and then, launched a new sports car in 2012. This car is "TOYOTA 86". There is no doubt that the name was influenced by Initial-D.
Popularize the "Drifting"
The 3rd impact is that the All Japan Professional Drift Championship (D1 Grand Prix) has been held since 2001, in which the contestants compete in terms of technique, artistry, and intensity in drifting.
Although limited to amateur racing initially, the number of entrants and spectators has increased year by year, manufacturers' works began to participate in the race since 2004, so they have boosted it one category of motorsports.
Furthermore, the popularity of drifting has also reached across oceans to the U.S., where Formula Drift was launched in 2004, and has grown to such a scale that an Asian series has been held since 2008.
5 incredible Old Sports Cars in Initial-D
Here are the top 5 incredible Japanese sports cars that stood out in "Initial-D".
#1: TOYOTA SPRINTER TRUENO (AE86)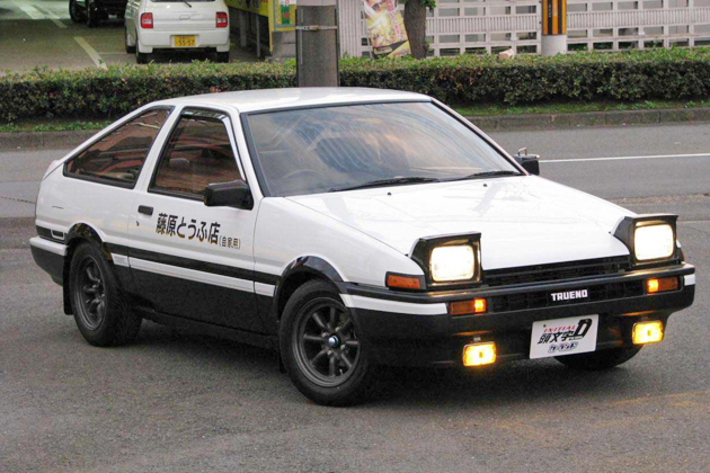 Key Specs
Production years: 1983 to 1987
Engine Capacity: 1587 cm3
Maximum Power: 130PS
Size: L4180mm W1625mm H1335mm WB2400mm
Curb Weight: 910kg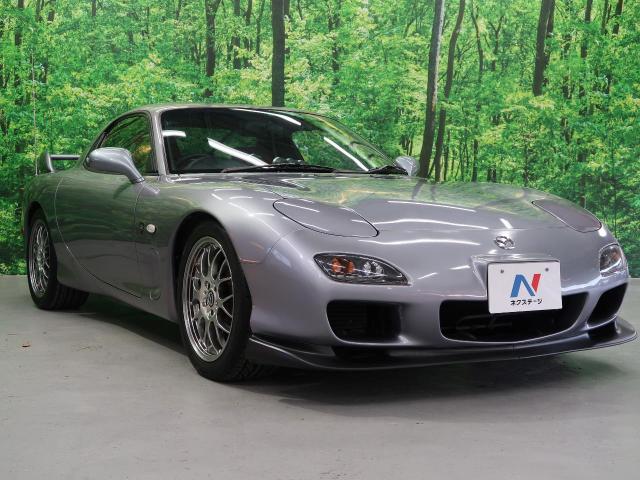 Key Specs
Production years: 1992 to 1996
Engine Capacity: 1306 cm3
Maximum Power: 255PS
Size: L4295mm W1750mm H1230mm WB2425mm
Curb Weight: 1310kg
#3: NISSAN SKYLINE GT-R (BNR32)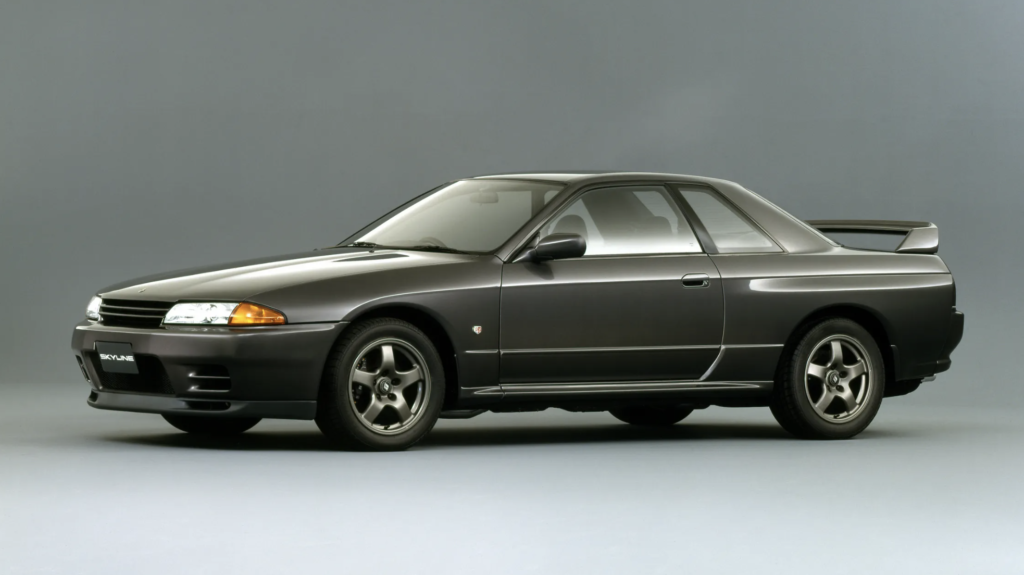 Key Specs
Production years: 1989 to 1994
Engine Capacity: 2568 cm3
Maximum Power: 280PS
Size: L4545mm W1755mm H1340mm WB2615mm
Curb Weight: 1430kg
#4: MITSUBISHI LANCER EVOLUTION 3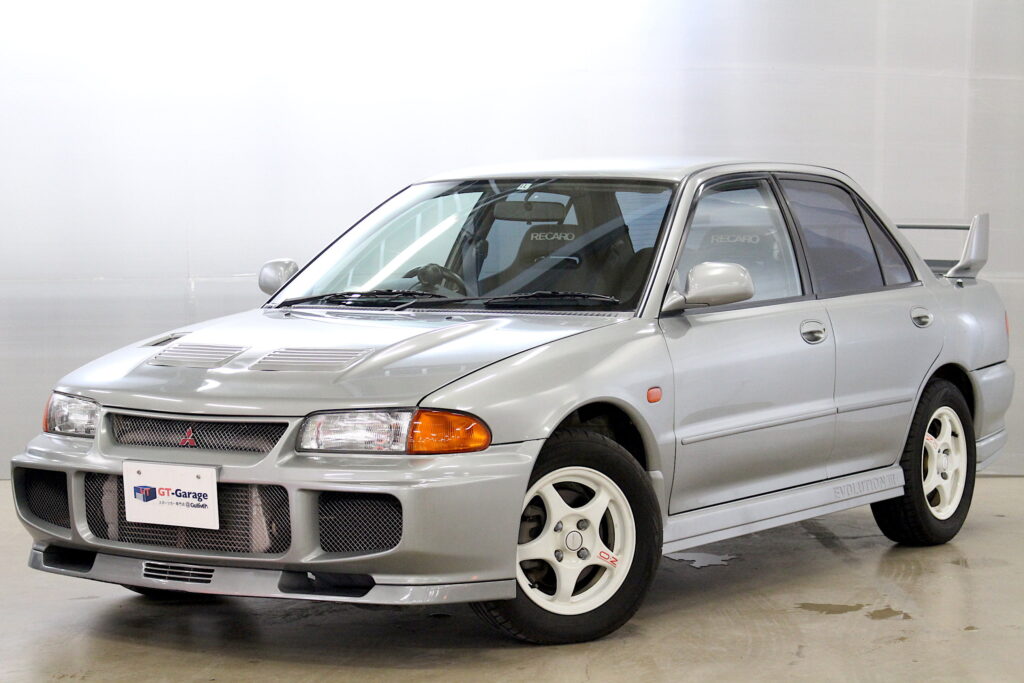 Key Specs
Production years: 2001 to 2007
Engine Capacity: 1997 cm3
Maximum Power: 270PS
Size: L4310mm W1695mm H1420mm WB2510mm
Curb Weight: 1260kg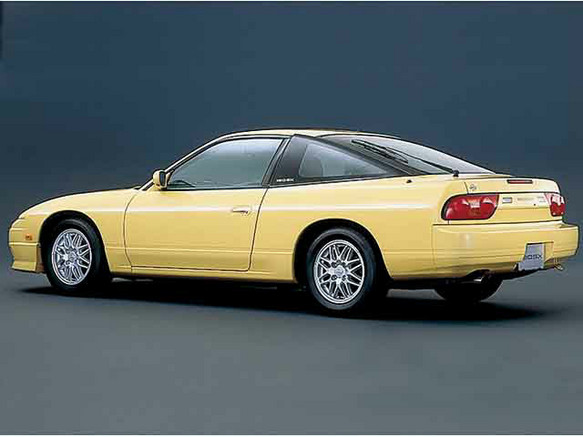 Key Specs(CA18DET)
Production years: 1989 to 1999
Engine Capacity: 1998 cm3
Maximum Power: 270PS
Size: L4520mm W1690mm H1290mm WB2475mm
Curb Weight: 1220kg