With its colorful colors and cute patterns, masking tape is an essential item that can be easily applied to letters and wrapping, and leaves no marks when removed.
Stick it on, peel it off, it's fun to make!
Masking tape is extremely popular, especially among young women and children. They love cute things by nature. They are happy to give gifts to their close friends and family. Masking tape is the perfect item for them.
It is very simple to use, just tear it off and stick it. These two simple steps create an unbelievable amount of originality and joy.
In particular, the freedom of decorating with masking tape is outstanding, and we has tried to use it in three scenes as below:
1. Party Decoration
When you hold an event such as a birthday party at home, do you want to make it look like a party at a restaurant?
With masking tape, you can do just that. Put a picture or a message on the wall or window glass! When the party is over, you can easily peel it off for easy cleanup.
2. Gift Decoration
A little decoration on a letter or gift makes the recipient feel happy, don't you think?
With masking tape, this is easy to do. Even a haphazardly prepared envelope or a simple case can be decorated with masking tape to create your own original wrapping.
3. Life Decoration
You can use masking tape to decorate everyday things such as tableware, stationery, and grooming tools!
Originally an industrial product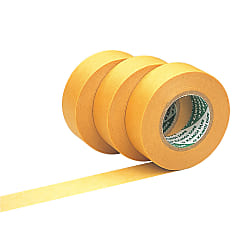 Masking tape was originally only an "industrial product" used for construction sites and vehicle painting. When painting, masking tape was used to protect the area from getting dirty.
The design was quite simple, as it was mostly used by men. Although there was a range of colors, it was only for convenience, so that the adhesive strength and the strength of the paper could be identified at a glance.
Kamoi, a company based in Kurashiki City, Okayama Prefecture, also sold masking tape for industrial use only. What was unique about their products, however, was that they were made of Japanese paper. This was to be one of the factors that would later lead to a major turning point.
Masking tape brand "mt" for general merchandise
In 2006, a turning point came to Kamoi. They received an email from three women in Tokyo asking for a factory tour. They were very pleased with the industrial masking tape. They thought the monotonous color tone was cute and translucent, and they also thought it was very convenient to tear off the tape by hand and peel it off again.
Kamoi was puzzled, but invited these women to visit their factory. This encounter inspired them to start developing masking tape for general merchandise.
In 2008, they launched the "mt" brand of masking tape for general merchandise. Today, mt has grown to boast a 60-70% share of the general merchandise masking tape market.
"mt" is now strengthening their sales network for expanding their masking tape, the symbol of Japanese kawaii, to the world. The online store is now available for purchase in the US.
URL: https://mt-tape.us/
In addition, they have distributors in Asia and Europe, and they are building a system to deliver their masking tapes to the people around the world.
Pavilio's lace tape features fine cutting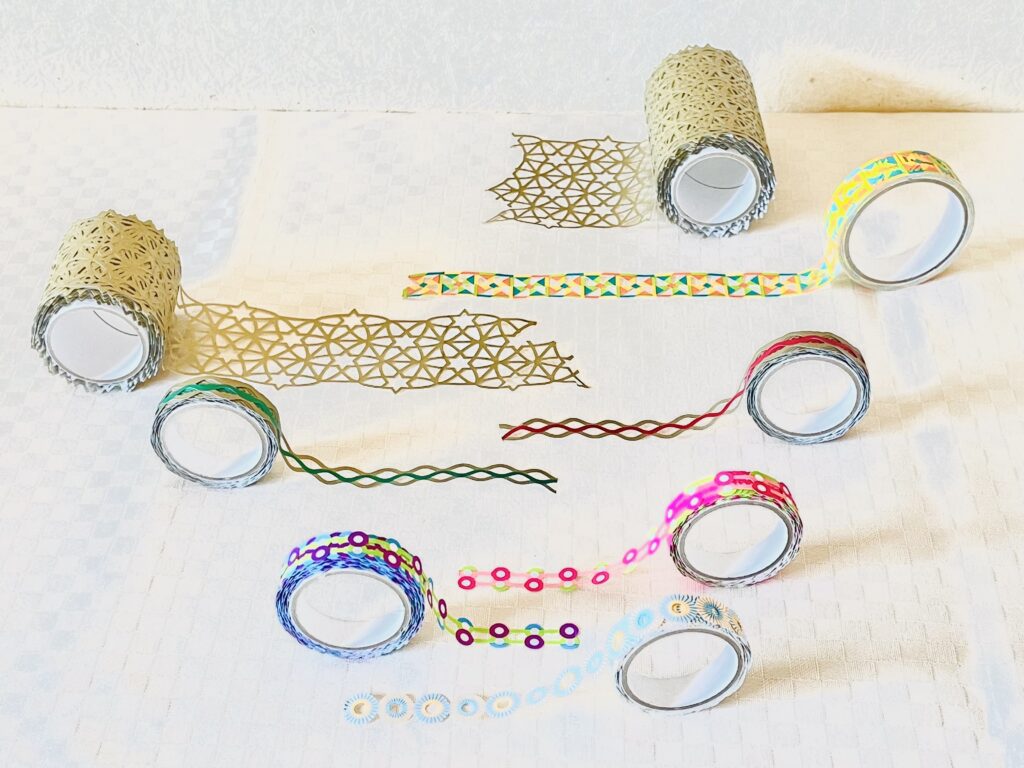 Another one we would like to introduce is Pavilio.
Their masking tape is also called Lace Tape. As you can see in the photo above, not only the colors and patterns, but also the cut designs are very distinctive.
Pavilio is still only available in Japan. We look forward to the future expansion of sales to the rest of the world.
Both brands can bring very "kawaii" decorations into your daily life. We hope that masking tape will make your life pleasant.