Frying pans are the most frequently used cooking utensils. In particular, they have many types with a depth of 5-6 cm, which can be used not only for stir-frying but also for simmering and deep-frying. Therefore, they come in many varieties, materials, and prices, so it is really hard to know which one to buy.
Do you have any Standards?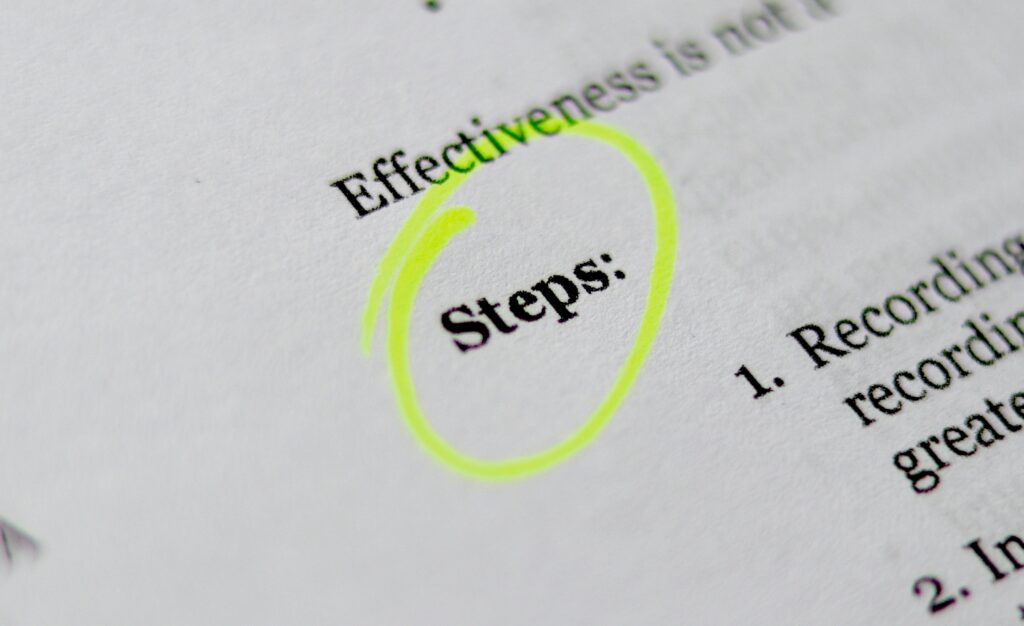 Coatings are Mainstream, But…
Do you know what kind of materials frying pans are made of?
Recently, you see the word "Teflon-Coated" on many frying pans. As you know, this refers to the type of coating, not the material. "Teflon" is a registered trademark of DuPont and actually means "Fluorine Coating." Frying Pans with this coating are hard to burn and easy-to-clean. In other words, they are very easy to care for and are very useful items for busy couples and families, such as those who work together. If coating is an important factor in choosing a frying pan, you are unlikely to be aware of what the material is made of. Most are made of aluminum or a composite of aluminum and other metals. The reason is to reduce weight.
Although coated frying pans are extremely convenient, the first weakness that can be mentioned is their durability. Most of the coating materials are fluoropolymers or ceramics, which are more sensitive to heat and easier to deteriorate than metals. Once done, their regeneration is extremely severe, at which point they must be replaced.
The second one is that it can handle a wide range of cooking but not explore the depth, which main factor is probably the difficulty in controlling oil and heat. Although recent coating technology has improved its heat resistance by mixing diamonds and other materials, it still cannot compare to metals. Also, coated materials do not stick to food, but they also do not absorb oil.
For those who are particular about flavor and ingredients, the ability to control oil, fire, and water is one of the most important factor, but they are that appeal more to convenience than to these requirements.
Cooking is "Chemical Change"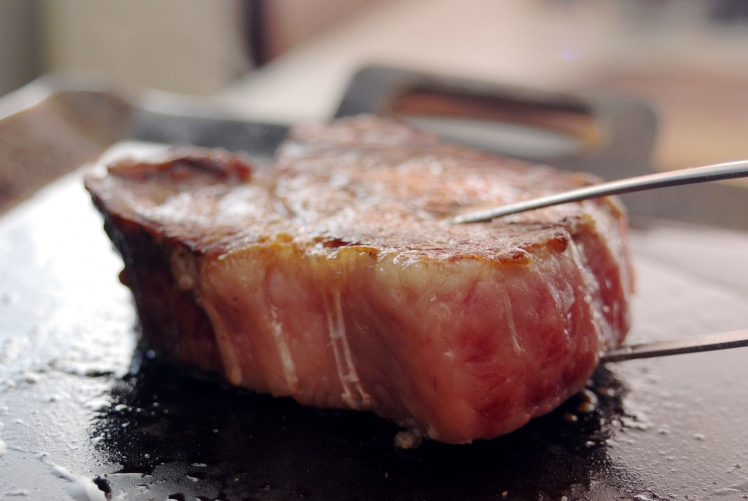 Compared to coated frying pans, which are designed for convenience, metal ones are more specialized and highly desirable. Originally, metal is a substance that is easily chemically altered by water, air, and others. In particular, rust caused by oxidation can impair both appearance and functionality. Therefore, their maintenance is essential, absolutely.
However, there is something to be gained even if it consumes that maintenance time. That is "UMAMI"(or deliciousness). As an example of this, we would like to pick up "Browning Reaction", which has mainly two types, Caramelization and Maillard reactions.
First, the caramelization reaction is a dehydration and oxidation reaction that occurs when sugar is heated to high temperatures. As the temperature increases, the sugar changes from a liquid "syrup," to a ball of "fudge," to a hard-sphere of "toffee," to a brittle "nougat," to a fragile "drop," and finally to a "caramel," where the sugar itself breaks down and is irregularly combined.
Next, the Maillard reaction is a chemical reaction in which brown and aromatic components are produced by heating sugar and amino acids which was discovered by French scientist Louis Camille Maillard (1875-1936). These aromatic compounds alone are said to produce hundreds of different reactants, including caramel, nutty, bread, chocolate, and burnt smells.
What these two reactions have in common is that temperature control is of paramount importance. Caramelization of sugar occurs above 160℃, and the Maillard reaction begins to occur at around 110℃ and is most active at around 150℃.
As typified by these responses, it is safe to say that successful temperature control in cooking leads to the enjoyment of great pleasures in food, such as flavor and aroma, which in turn is deeply related to our wellness. And these temperature controls often depend on frying pans most used in cooking. In other words, the knowledge of them can be a major factor in enhancing our wellness.
5 Typical Metal Materials Appealing to the Fun of Cooking
Pure metal frying pans are mainly made of 5 types of materials as follows:
#1: Stainless
#2: Iron
#3: Aluminum
#4: Titanium
#5: Copper
Before describing the characteristics of these materials, the following chart gives a score of 0-5 for each of the five performance categories (Durability, Thermal Conductivity, Care, Weight, and Price) to allow for easy performance comparisons.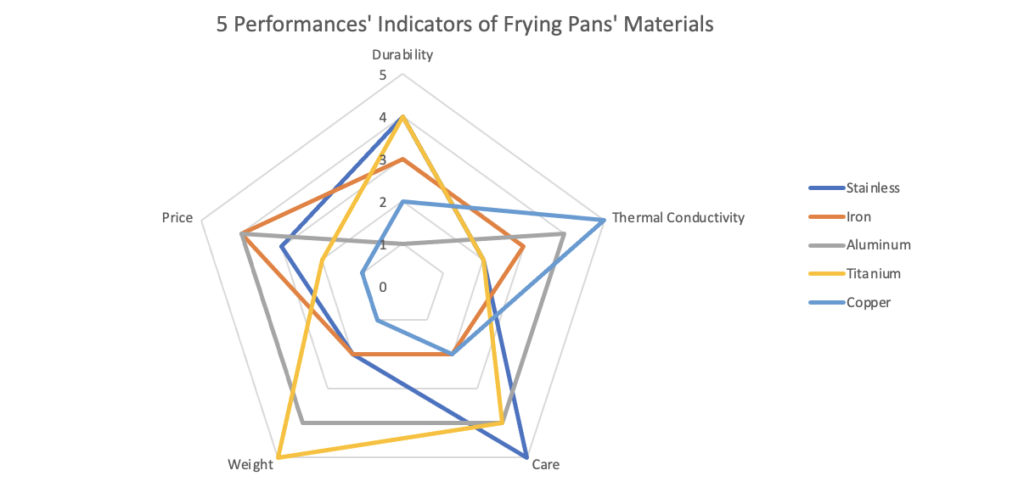 For example, thermal conductivity is scored from the following values: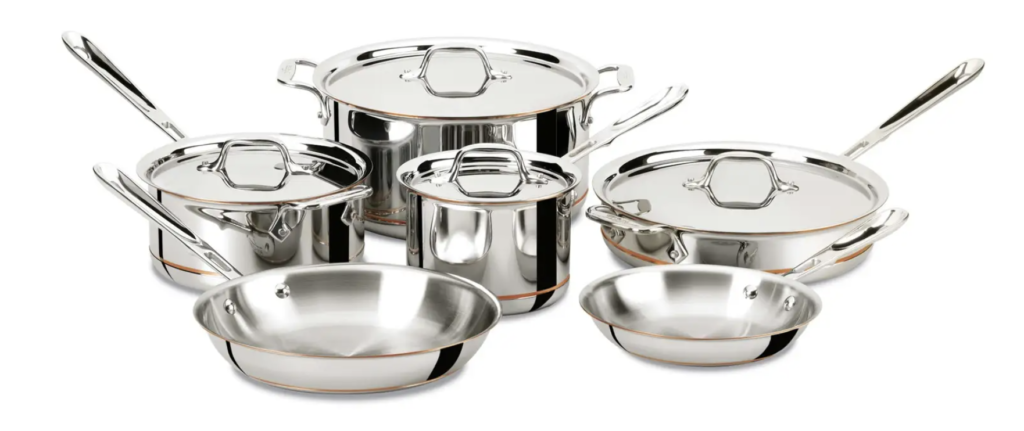 – Durable and long-lasting
– Easy to clean
– Good heat retention and suitable for cooking with preheating
– Stylish
– Without oil, they burn easily
– heavy
– They take time to warm up with poor thermal conductivity
– Always pour the oil in
– Heat thoroughly before use
– Wash while heat is still on
– No detergent
– Burned on, remove it after boiled with water and baking soda
– Who wants that is easy to care for and durable
– Who can follow the usage of warming up before use and spreading oil
– Who wants to cook vegetables and other moist foods evenly and deliciously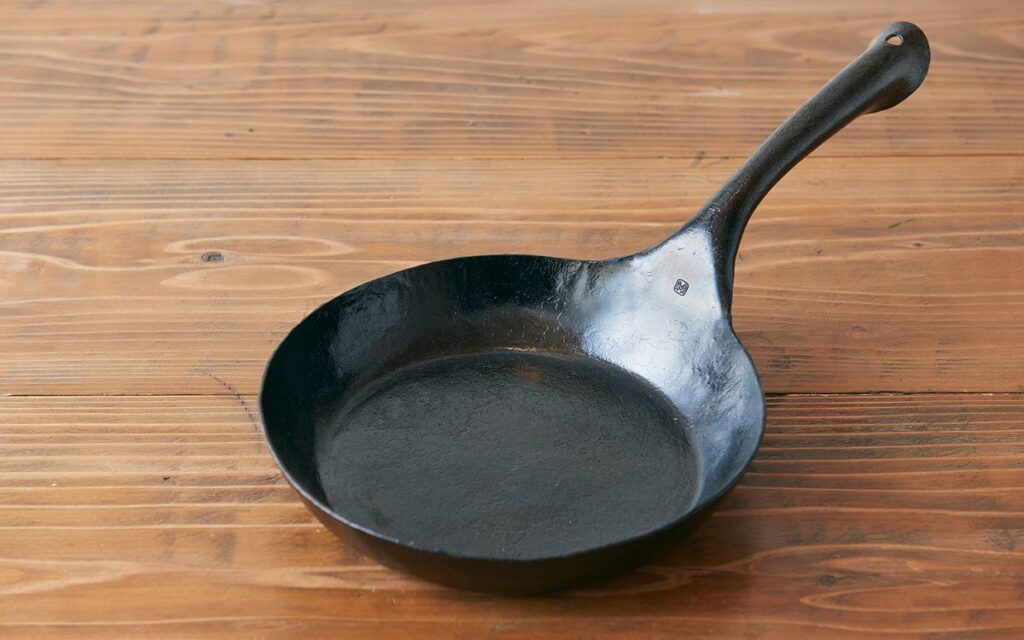 – Cooking over high heat allows the flavor to be preserved in a short time
– Taking care of it will keep itself in use for a long time
– It is possible to be regenerated even if burned on
– Iron intake
– Burn-in process and Seasoning before use
– Induction cookers do not allow for the burn-in process
– They require care each time to prevent rusting and burning
– Many of them are heavier than 1 kg
– The burn-in process is required when using for the first time
– Seasoning before each use
– Heating without water after each use
– No detergent is used to keep the oil off
– Wash while warm
– Boil with water-in to remove scorch
– Dry over a fire after washing to prevent rusting
– Who wants to focus on the deliciousness of food
– Who can keep up with the upkeep of the property
– Who has a gas cooktop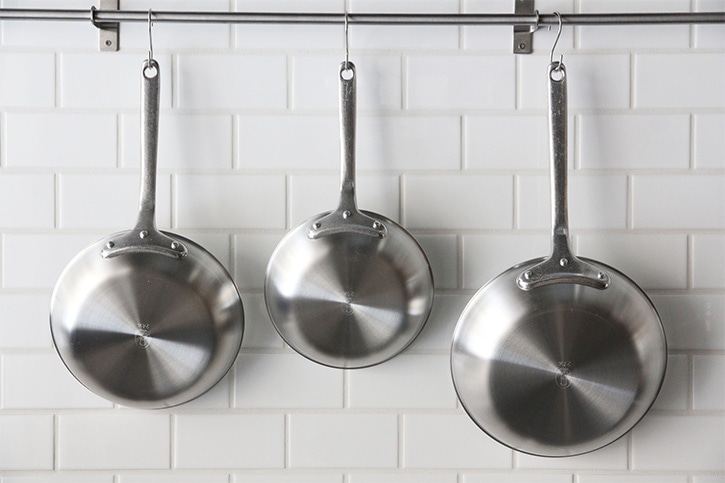 – Light and easy to handle
– High heat conductivity allows cooking over low heat
– Stylish appearance makes you want to put it in your kitchen
– Easy to understand the condition of ingredients
– Food tends to stick to it
– Easily deformed by high heat, not good for cooking that requires high heat
– Easy to get even the handle hot
– Always pour oil in
– Use low heat
– No problem to wash with common neutral detergent
– Browning can be removed without damaging the surface after water is added, brought to a boil, and then allowed to cool
– Who often cook dishes with high water content, such as pasta and risotto
– Who easily tire their arms and are looking for a lightweight one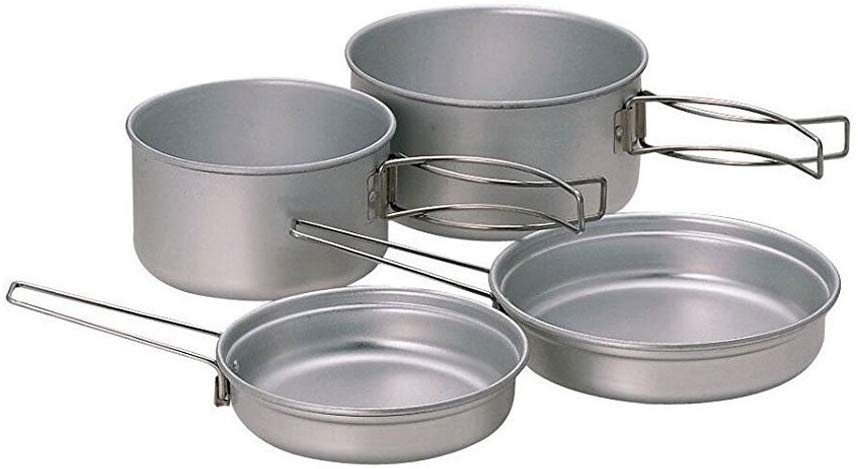 – Significantly lighter and easier to handle than iron or stainless steel
– Versatile, suitable for all types of cooking
– Resistant to deformation and deterioration, and can be used for a long time
– Easy to clean, as stains do not stick to it
– Poor heat conductivity, not good for cooking that requires high heat, such as stir-frying
– Better to use oil
– Cook over low heat once warmed up, as heat is hard to cool down
– Can be washed with a metal scouring brush with a strong power
– Can be washed with ordinary neutral detergent
– Who have a wide range of cooking
– Who do not want to strain their arms, such as the elderly or women
– Who want to cook outdoors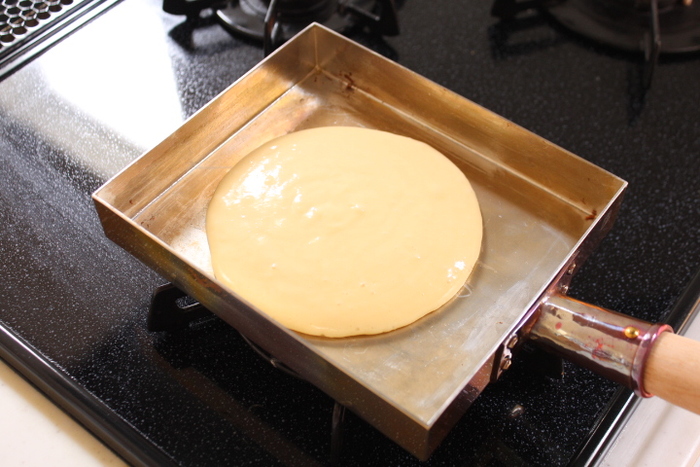 – High thermal conductivity and easy temperature control
– Sterilizing effect due to the dissolution of copper ions during cooking
– Rust-resistant
– Heavy
– Expensive
– Continued use at high heat causes deformation of the bottom surface
– Shock sensitive
– No need to use high heat because of the high thermal conductivity
– Be careful not to bump or drop it, otherwise it will deform
– Do not leave food on the pan after cooking, as it is sensitive to acid and chlorine
– Clean with detergent and a soft sponge
– Do not use metal scrubbers or cleansers as they cause deterioration
– After use, apply oil to the surface to prolong its life
– If not used for a long time, wrap in newspaper to prevent moisture
– Who often cook stews, egg dishes, and other dishes where adjusting the heat level is critical
– Who want that can be used for a long time